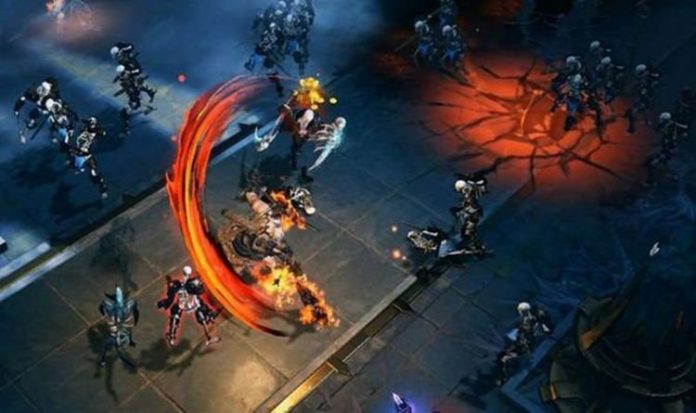 There have been more encouraging signs that a Diablo Immortal release date announcement is getting closer.
Gamers are having to wait longer than usual to find out more regarding upcoming titles like Diablo 4 and Overwatch 2
And other titles could prove just as important to Blizzard in the long-term, even away from PC and consoles.
This includes Diablo Immortal, which has had a rocky few years in development and could be closing in on a launch date.
For now, the game remains available to download in some regions, and the initial feedback has been positive.
Blizzard said at the time of the Alpha launch: "The Technical Alpha is a small-scale, early test of Diablo Immortal that will primarily include players from Australia.
"Whether you're a first-time Diablo player or a veteran of the fight against the Burning Hells, you should expect classically fast-paced, visceral gameplay from Diablo Immortal. We're building the game to have deep and rewarding action-RPG systems for both solo and group play: gear progression, dungeon runs, rifts, gem-crafting, ranking up items, and even more still in development.
"The primary goal of this Technical Alpha is to test server stability and client performance across a wide variety of devices.
"It's also an opportunity for us to take in player feedback regarding our core gameplay, the initial levelling experience, and our other early gameplay systems.
"This will help us make sure the game feels great when it gets into everybody's hands."
So when can we expect the Diablo Immortal release date to be announced by Blizzard?
Right now, fans are hoping that there will be big news shared during BlizzCon 2021, which is kicking off on February 19.
It all begins with the BlizzCon opening ceremony at 10pm GMT. The event, which fans can watch online for free, will be broadcast across six different channels.
This could be when we hear more about Diablo Immortal, but there will also be channels dedicated to World of Warcraft, Overwatch, Diablo and Hearthstone, as well as one all-encompassing Blizzard channel and another featuring title such as Starcraft.
And a new update this week suggests that Blizzard is prepping for a big launch in other regions.
It was recently revealed that China's game regulator a wave of new titles for launch in the region.
Niko partners senior analyst Danial Ahmad shared the news on Twitter, revealing that Diablo Immortal was among those games approved.
Pointing out the games on the list Ahmad revealed: "League of Legends: Wild Rift approval is huge for Tencent, Ylands is a bonus.
"NetEase has Diablo Immortal, Pokémon Quest and EVE Echoes approved.
"All of which are key titles too. First Pokémon game on mobile in China (Go was never approved)."
This latest update regarding Diablo Immortal adds to the notion that Blizzard could be getting ready to launch the game in 2021.
However, the real test will be BlizzCon and whether Blizzard is ready to share its plans for the Diablo franchise.
And Diablo Immortal might not be the only game from the series launching this year. Recent reports suggest that a remastered version of Diablo 2 could be on the way.
Reportedly called Diablo 2 Resurrected, the new project is allegedly under the charge of Vicarious Visions.
This is the same development team that brought Crash Bandicoot N.Sane Trilogy to multiple platforms and won plenty of plaudits.
Earlier reports suggested that this game would be launched in late 2020, something that didn't end up happening.
Even though it would prove more difficult than others in Blizzard's back catalogue to create, there would certainly be a lot of interest in such a project.
And for a franchise that has been left dormant for so long, there are suddenly plenty of new games to look forward to.
And with Diablo 4 not being released in 2021, it leaves plenty of room for Blizzard to release whatever spin-off project they fancy.