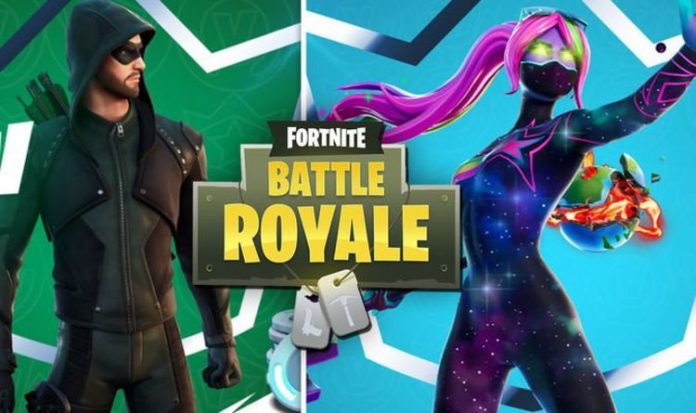 Fortnite Crew subscribers are counting down to the release of the Green Arrow bundle for January 2021.
The next batch of Fortnite Crew rewards will be available to subscribers on December 31.
Headlined by the release of the Green Arrow skin, the new rewards will be accessible with the item shop update at 7pm ET in the US.
This means that UK Crew subscribers can access the new content at midnight on January 1, 2021.
In addition to the Green Arrow skin, subscribers will receive the Tactical Quiver Back Bling and Boxing Glove Pickaxe.
That's on top of ongoing Battle Pass access, as well as 1,000 V-bucks to spend in the item shop.
"DC's expert archer, Green Arrow, will join the Fortnite Crew," reads the official Epic Games description.
"January's Pack features Green Arrow in his iconic look, inspired by The CW's Arrow, as well as the Tactical Quiver Back Bling plus Style and Boxing Glove Pickaxe."
You can check out the upcoming Fortnite Crew rewards in the tweet below.
Epic warns that subscribers may have to login to the platform the Crew subscription was originally purchased on.
This is only if you haven't logged in for more than 30 days since your original purchase.
"To claim the January Crew Pack, you may need to login from your original purchasing platform if it has been more than 30 days since last login from that platform," Epic explains.
It's also worth remembering that Fortnite Crew skins are only available to subscribers, so this is your only chance to get the Green Arrow costume.
With the new items about to be introduced, it's also your last chance to claim the Galaxia bundle for December 2020.
As a reminder, the December 2020 pack contains the Galaxia skin, as well as the Cosmic Llamacorn Pickaxe and Fractured World Back Bling.
If you're not a fan of Green Arrow and wish to cancel your subscription, it's worth checking the official Fortnite Crew FAQ for details on how it works.
Even if you do cancel your subscription, you'll keep your current rewards, and won't lose access to the current season's Battle Pass.
Likewise, you'll keep any V-bucks you've earned as part of your membership. Fortnite Crew subscriptions cost £9.99 a month.