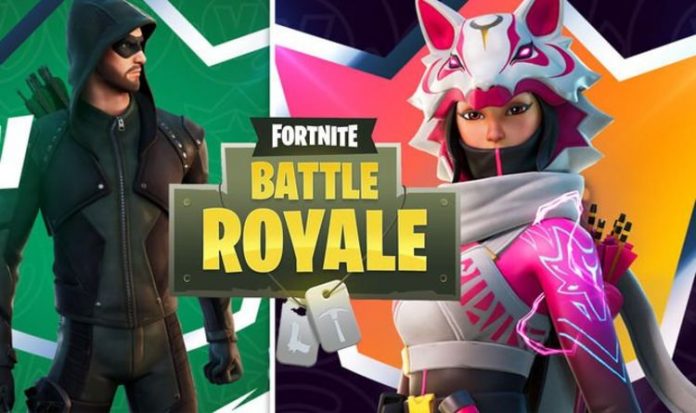 Fortnite fans are counting down to the release of the new Crew rewards for February 2021.
Fortnite Crew subscribers receive an exclusive new skin and set of items each month.
It all started with the Galaxia skin in December, followed by the Green Arrow costume and items in January.
The next batch of Fortnite Crew rewards have a January 31 release date, exclusively for subscribers. Because of the time difference, UK fans can access the new items at midnight on February 1.
The new rewards are headlined by the Vi skin, which is joined by the Foxbow Quiver Back Bling, the Crooked Claw Pickaxe, the Drift Shift Wrap and a brand new loading screen.
"A cunning new warrior on a race against time arrives in Fortnite Crew," reads the Epic Games description. "Meet Vi, The Fox Clan's last hope.
"Vi arrives for active Fortnite Crew members on January 31 at approximately 7 PM ET before rotating out at the end of February.
"Along with her Outfit, the February Crew Pack includes the Foxbow Quiver Back Bling, the Crooked Claw Pickaxe, the Drift Shift Wrap and a loading screen."
Needless to say, this is your last chance warning to unlock the existing rewards for January 2021.
The new Drift skin will replace the Green Arrow outfit, as well as the Tactical Quiver Back Bling and Boxing Glove Pickaxe.
Fortnite Crew subscribers also receive ongoing Battle Pass access, as well as 1,000 V-bucks to spend in the item shop.
As a reminder, Fortnite Crew skins are only available to subscribers, and will never be released in the item shop.
Priced at £9.99 a month, the subscription service launched alongside the current Battle Royale season.
It's possible the new Fortnite Crew rewards will launch alongside another brand new hero character.
In a new Fortnite transmission on Twitter, Epic Games hinted at the appearance of a new ninja character coming to the game.
Based on previous teasers, fans are certain that G.I. Joe characters – specifically Snake Eyes – will make an appearance in Fortnite.
The new hero character is likely to make his debut when the item shop is updated later today.