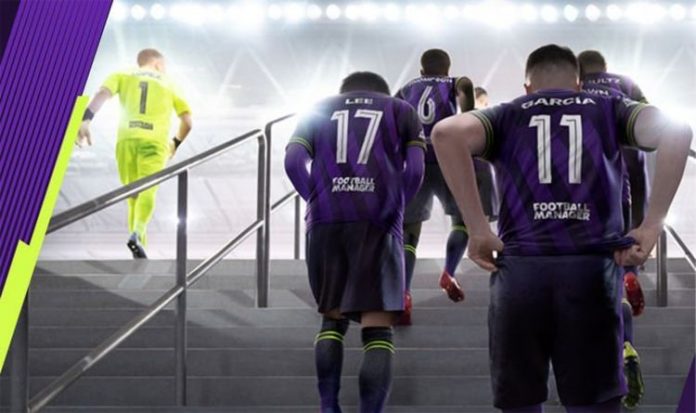 Football Manager 2021 has returned to consoles after more than a decade in the footballing wilderness.
The game has a December 1 release date on Xbox Series X/S and Xbox One, which means you can download it right now.
It's only available from the Xbox store and Microsoft website, where it costs £29.99.
You can purchase Football Manager from the Microsoft website through THIS LINK.
Needless to say, as a brand new Xbox release, fans will automatically receive the optimised version of the game, no matter the console.
If you do play on Xbox Series X, then you'll receive the upgraded version of the game via Smart Delivery.
The Xbox Series X version contains 4K visuals, HDR support, "very high" graphical detail, and ten selectable nations per save.
The only difference with the Xbox Series S version is that the game runs in upscaled 4K. The same is true of the Xbox One X.
Players will, however, notice a few differences on the base Xbox, where selectable nations are limited to five per save, and graphical details are set to medium.
Fans should note that the console version is modelled after the Touch release, and has been optimised for controllers.
This means that the game is streamlined to deliver "speedier seasons by focusing on the managerial essentials".
Fortunately, however, the streamlining doesn't mean any less content, as Football Manager 2021 is packed with teams and features.
"FM21 Xbox brings you closer to football realism than any other game on console with more than 50 leagues, 2000 teams and 25,000 real world players," reads the official description.
"Will you begin your career with an adventure abroad or opt instead for domestic glory? The game's biggest prizes are at stake."
Elsewhere, players can use the custom tactical creator to come up with unique strategies to win matches.
"Football's most popular and dominant playing styles are just a button click away, giving you the ability to set your team up like the world's best. For those who don't like to follow the crowd, the Tactics Creator allows you to precisely personalise your playing style to the brand of football you want to see."
There's also a special challenge scenario that gives players the opportunity to avoid relegation or remain unbeaten with just a few games left.
Needless to say, Microsoft's Play Anywhere scheme lets you pick up where you left off on Xbox and Windows 10 PC.