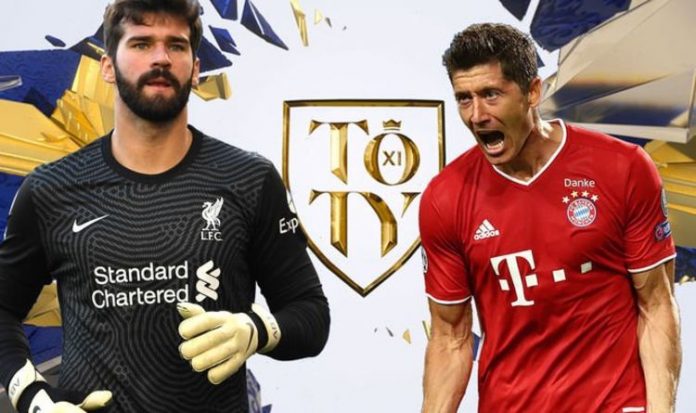 In terms of who could feature in FIFA 21 TOTY, it wouldn't be a surprise for the upcoming Team of the Year squad to resemble the latest FIFA FIFPro Men's World11.
This dream team was voted for by thousands of players from around the world and was revealed at The Best FIFA Football Awards ceremony last month.
As a reminder, here is the full FIFPro Men's World11 line-up…
Alisson Becker, Trent Alexander-Arnold, Sergio Ramos, Virgil van Dijk, Alphonso Davies, Kevin de Bruyne, Thiago Alcantara, Joshua Kimmich, Lionel Messi, Robert Lewandowski, Cristiano Ronaldo
Last year's FIFA Team of the Year and FIFPro Men's World11 shared a few similarities, but diverged in a number of key positions.
Both EA and FIFA's dream teams had Alisson in goal, van Dijk and Matthijs de Ligt in defence, with Frenkie de Jong in midfield and Lionel Messi and Kylian Mbappe in attack.
DON'T MISS: FIFA 21 Team of the Year voting: TOTY nominees revealed