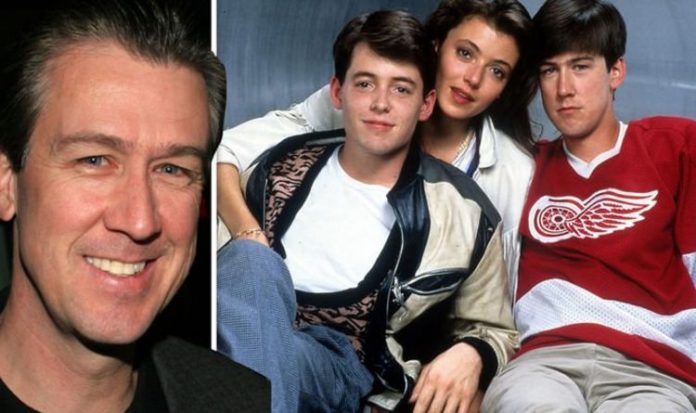 Ferris Bueller's Day Off is one of John Hughes's most recognisable, and most loved films. The 1986 hit was an instant success, achieving an incredible $70 million at the box office on just a $5 million budget. This achievement placed Ferris Bueller's Day Off as one of the top-grossing films of the year, and was critically acclaimed.
Joining Hughes' list of teenage comedies, such as The Breakfast Club, and Sixteen Candles, Ferris Bueller's Day Off went down in cinematic history, and has been referenced countless times throughout cinema ever since.
Most recently, the running through gardens scene was paid homage in 2017's Spider-Man: Homecoming.
While the film is well-loved by many, it never received a sequel – despite some demand from fans and studios.
Cameron Frye star Alan Ruck recently alluded to talks of a sequel, and even joked about how he would like to see his and Matthew Broderick's characters return.
Speaking on Sirius XM, Broderick said: "I thought [the script] was great, and I had a teeny hesitation because having just done [plays] Brighton Beach [Memoirs] and Biloxi [Blues], I was like, 'Wow, I'm talking to the audience, just like in these plays… and even in Ladyhawke he talks to the camera a bit.'
"You know, when you're young or starting out you think, 'I have to do something different.'"
Despite his reservations, Broderick did go on to take the role after some reassurance from people he was close with.
He continued: "My memory is, before I had hung up the phone, [my agent] was like behind me in the room, saying, 'Yes, you should do it'."
Broderick said: "He flew to New York. 'I'll see you tomorrow. Let's just not talk about it anymore now, I'll see you tomorrow,' and he came and was suddenly in the room with me, saying, 'Yeah, I do think you should do it.'"
Earlier his year Ferris Bueller's Day Off actor Larry "Flash" Jenkins died in Los Angeles.
The actor was 63-years-old, and was known for playing a valet in the Hughes flick.
WATCH THE ORIGINAL VIDEO HERE