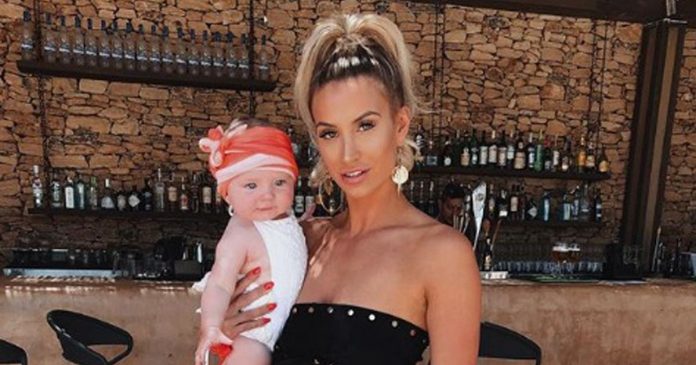 She's never been a stranger to the gym, and now Ferne McCann has showed off the results of months of post-baby workouts while on holiday in Marbella.
The former TOWIE star, 27, put on a glamorous display in a black bikini and chic red sarong, while seven-month old daughter Sunday wore a matching head scarf.
The pair were visiting Nao Pool Club, which boasts luxury beds for guests to lounge on in the Marbs sunshine.
Ferne posted the snap on Instagram with the caption: "Twinning."
She added: "If you can't be extra AF in Marbella where can you? Wearing my @soukibelair 'Saint Ouen' sarong & Sunday is wearing the head scarf from it #souksistas #soukibelair"
Fitness lover Ferne previously launched a new Instagram page, dedicated to all things nutrition and exercise.
"I can honestly say I have never felt so body confident & in great shape," she gushed.
However, the reality star recently revealed that there is one part of her body that she would like to change.
"I might look the best that I've ever looked, but trust me, it's definitely not all perfect," she said during her ITVBe show, First Time Mum.
"These tits are like spaniel's ears – you can flop that over one shoulder and one over the other."
She continued: "I'm not loving my saggy tits but downstairs has never looked so good.
"I'm not going to lie, mine looks like filet mignon. I don't know what's gone on down there but it looks like I've had a nip and tuck."