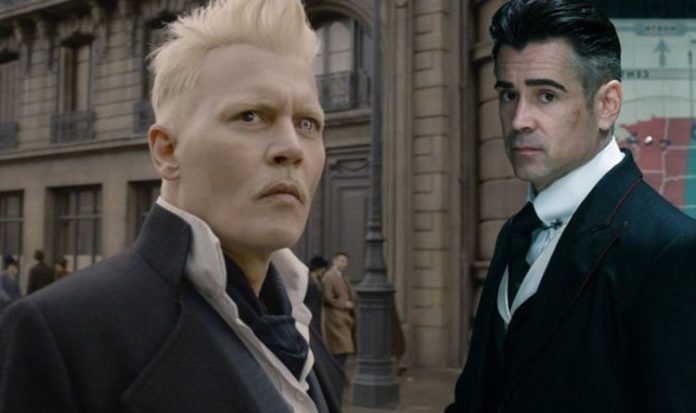 Fantastic Beasts and Where to Find Them was a box office hit when it arrived in 2016. It was the first film to arrive from the Harry Potter franchise since 2011, and came out swinging. Not only did it introduce a brand new cast including Eddie Redmayne, Johnny Depp, and Ezra Miller, it also grossed an incredible $814 million at the box office.
It was recently announced that Johnny Depp would not be returning to the Fantastic Beasts series.
The announcement followed Depp's lost libel case against a British tabloid, which involved his ex-wife Amber Heard, and accusations of abuse from both parties.
Shortly after losing the case, Depp posted a statement on his Instagram account explaining that he would not be returning to the franchise.
So far, Depp had appeared in the final moments of Fantastic Beasts and Where to Find Them, and was one of the main plot points in Fantastic Beasts The Crimes of Grindelwald – so his absence will be a huge blow to the ongoing story.
READ MORE: Pirates of the Caribbean: Johnny Depp 'rumoured to have LOST role'
Following Depp's statement, Warner Bros announced: "Johnny Depp will depart the Fantastic Beasts franchise. We thank Johnny for his work on the films to date."
The production company went on to say that the Hollywood star will be recast in the ongoing movies.
Warner Bros' statement continued: "Fantastic Beasts 3 is currently in production, and the role of Gellert Grindelwald will be recast. The film will debut in theaters worldwide in the summer of 2022."
It could be difficult for fans to envision any other actor as the malevolent Grindelwald, so they may take a step back and bring Colin Farrell back into the mix.
Yesterday Depp gave a statement about his exit from the franchise, saying: "In light of recent events, I would like to make the following short statement.
"Firstly I'd like to thank everybody who has gifted me with their support and loyalty. I have been humbled and moved by your many messages of love and concern, particularly over the last few days.
"Secondly, I wish to let you know that I have been asked to resign by Warner Bros. from my role as Grindelwald in Fantastic Beasts and I have respected that and agreed to that request.
"Finally I wish to say this, The surreal judgement of the court in the UK will not change my fight to tell the truth and I confirm that I plan to appeal."
Johnny Depp went on to add: "My resolve remains strong and I intend to prove that the allegations against me are false. My life and career will not be defined by this moment in time. Thank you for reading. Sincerely, Johnny Depp."
It has also been rumoured that the star is going to be dropped from his role in the Disney franchise the Pirates of the Caribbean.
According to an industry insider, the 57-year-old has already had meetings with the House of Mouse cementing his future in the series.
The Fantastic Beasts films are available to watch on Now TV.