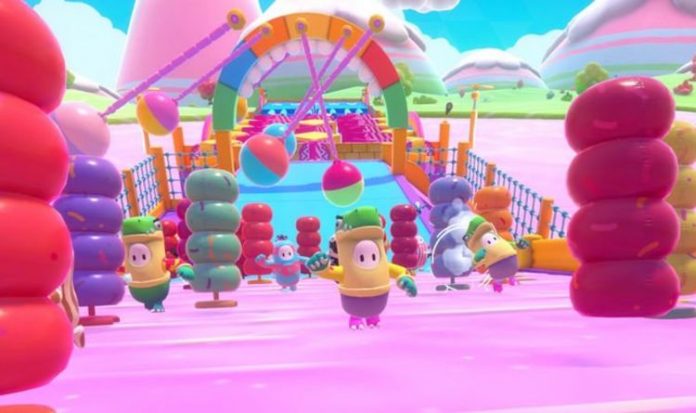 Fall Guys Ultimate Knockout developer Mediatonic has given fans the biggest hint yet that Xbox and Nintendo Switch versions are in the works.
Fans eagerly awaiting Fall Guys release date news for platforms other than the PS4 will be pleased to hear that Mediatonic is working hard to port the game to other platforms.
While there's no official timeline, Mediatonic told GamesIndustry.biz that it wants to reach as many people as possible.
"We haven't said much about the roadmap for this, but what we can say is we want this to reach as many people as possible," Mediatonic's Dave Bailey reveals.
"We want it to come to every major platform, and we're working hard to achieve that."
Judging by Bailey's comments, Fall Guys may even benefit from cross-platform play, which should make it even quicker to find matches.
"We want to come to all the different platforms, and hopefully connect those platforms so people can play together. If we do that right, that can be a superpower for other ambitions around original games and that publishing business, too.
"It's really propelled everything forward by quite a bit."
Fall Guys Ultimate Knockout has become a huge hit since launching as a PlayStation Plus free game back in August.
Inspired by TV shows such as Takeshi's Castle, the game sees dozens of players compete to become the last person standing in a series of mini-games.
One minute you'll be racing through an obstacle course, while the next you're trying to balance on spinning platforms.
"Fall Guys: Ultimate Knockout flings hordes of contestants together online in a mad dash through round after round of escalating chaos until one victor remains!
"Battle bizarre obstacles, shove through unruly competitors, and overcome the unbending laws of physics as you stumble towards greatness. Leave your dignity at the door and prepare for hilarious failure in your quest to claim the crown!"
The game also features an extensive customisation suite, letting players dress up in all kinds of different costumes and colours.
Mediatonic has even teamed with other publishers to offer special crossover costumes based on the likes of Sonic the Hedgehog and Untitled Goose Game.
"Fail in style with everything from fashionable pineapple couture to the latest in bunny hats available to customize your look in Fall Guys," Mediatonic explains.
Players can unlock more styles by taking part in different seasons, each with its own unique theme.