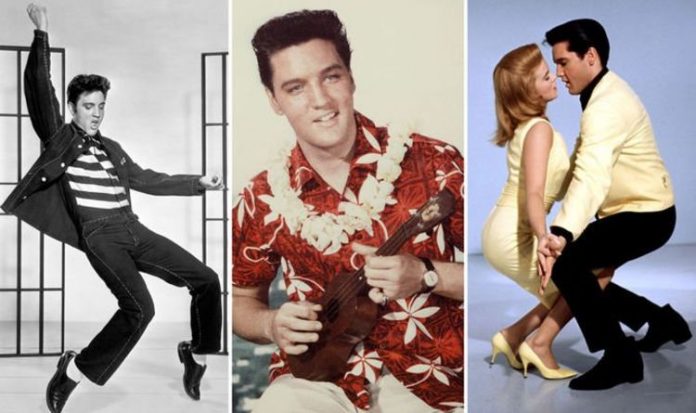 Aside from being the most successful solo music artist of all time, Elvis Presley was a Hollywood movie star. Most of his films featured The King singing and dancing. But did you know he doesn't sing on-screen at all in one of them?
Elvis' home of Graceland posted the fun facts on its official Instagram account.
The text read: "Did you know that Charro! is the only one of Elvis Presley's movies where his character does not sing on screen?
"Elvis actually recorded two songs for the 1969 film.
"However, only the title song ended up being used in the movie."
READ MORE: Elvis Presley's Spinout co-star on how King stopped her crying on set
The 1969 Western really did feature no songs other than the main title theme played over the opening credits.
Charro!, in which Elvis portrayed a former outlaw called Jess Wade, was also the only movie in which The King wore a beard.
The star released two other movies that year in The Trouble with Girls and Change of Habit.
Elvis had performed his 1968 Comeback Special the year before and was ready to leave acting behind and return to live music performances and studio albums.
Back in 1963, a 10-year-old Kurt Russell acted opposite Elvis in It Happened at the World's Fair.
The future star's first movie saw him play an uncredited part in which he kicked Elvis's Mike Edwards in the shin twice.
Elvis' character had paid the boy a quarter to injure him just so he could be treated by the World's Fair nurse Diane Warren, who was played by Joan O'Brien.
Back in 2015, Russell said on The Graham Norton Show: "I was in It Happened At The World's Fair with Elvis when I was 10."
Russell added: "He was a really nice man and he was the first celebrity I ever met."
"He arrived on set in a limo and when he jumped out of the car two or three thousand women just started screaming and I thought to myself, 'This guy must be famous!'"
Elvis Presley died of a heart attack on August 16, 1977 at the age of just 42.
The King is buried in Graceland's Meditation Garden alongside his parents, grandmother and grandson.