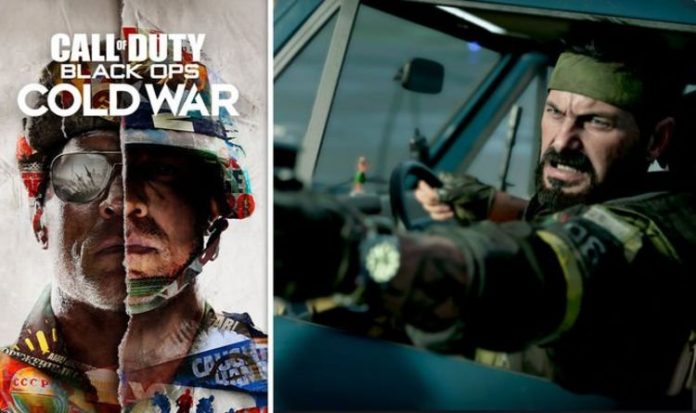 The Call of Duty Black Ops Cold War multiplayer beta is ending soon on PS4, Xbox One and PC.
The Black Ops Cold War open beta was originally scheduled to end at 6pm BST UK time on October 19.
Fortunately, however, Activision surprised fans with the news that the beta would be extended by an additional 24-hours.
This means you can continue playing the pre-release multiplayer demo until 6pm BST on October 20. 
"OPEN BETA EXTENDED," reads a Call of Duty tweet. "Thanks to the code-breaking efforts of our incredible community, an extra day of the #BlackOpsColdWar Beta has been unlocked!
"The Beta will now end on Oct 20th at 10am PT."
The extension also gives new players the chance to experience Cold War multiplayer before the game launches in full on November 13.
If you want to give the multiplayer a try ahead of launch, then you can download the beta client from the PlayStation Store and Xbox Store right now.

The beta weighs in at around 20GB on Xbox One, and around 25GB on PlayStation 4.
If you do get the chance to download and play the beta before it's taken down, you're still in with a chance of earning a reward.
New players who reach level 10 in the beta can earn a SMG Weapon Blueprint at the launch of Black Ops Cold War.
To help you unlock the reward, Call of Duty Black Ops Cold War players on all platforms can earn double XP until the beta ends.
The Call of Duty Black Ops Cold War beta contains a whole host of maps, modes, weapons and even a few rewards.
Activision explains more: "During the Beta, experience signature Black Ops combat across traditional 6v6 modes, the higher player count 12v12 Combined Arms, and a brand-new 40-player mode, Fireteam: Dirty Bomb.
"The Beta will feature a selection of the game's Multiplayer maps set in distinct global locations during the Cold War.
"Players can progress and rank up in the Beta-specific levelling system where loadout items, including new weaponry, covert spy tech through Field Upgrades, and badass Scorestreaks can be unlocked by earning XP."
Arguably the best reason to play the Cold War beta is to experience the huge Fireteam: Dirty Bomb game mode.
This unique new game mode sees ten teams of four compete to collect uranium and detonate dirty bombs.
"Fireteam: Dirty Bomb cranks the action up to 11 with multi-squad insanity," Activision explains.
"A total of 40 players broken out into 10 teams will compete to take out enemies, collect uranium caches, locate Dirty Bombs scattered throughout the map, and successfully deposit their uranium into said bombs to detonate them and get the win."