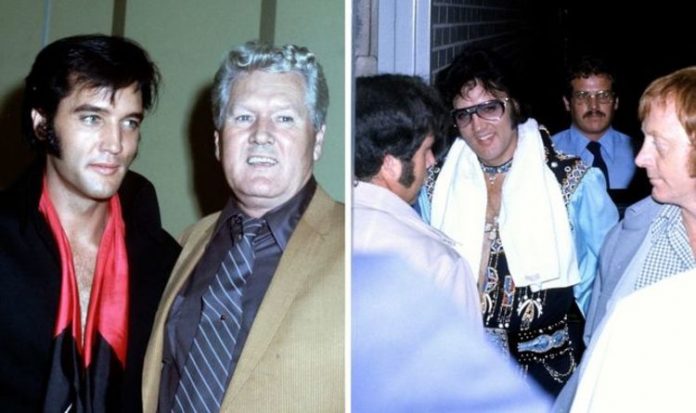 Soon, more were added into the group, including Sonny West, Red's cousin, Billy Smith, Charlie Hodge, Lamar Fike and Joe Esposito.
Billy was the only one still with Elvis after 1976, as all of the other Memphis Mafia members had either left or been dismissed by that time.
According to Patrick Humphries' Elvis The #1 Hits: The Secret History of the Classics, more names were gradually added to the group, including Alan Fortas, Richard Davis, Marty Lacker, Jimmy Kingsley, Chief Sitton, Jerry Schilling, Mike Keeton, Dave Hebler and Sam Thompson.
There were also numerous others, and Jerry in particular became well known for his links to Elvis, going on to manage various musical acts including The Beach Boys and Elvis' daughter, Lisa Marie.