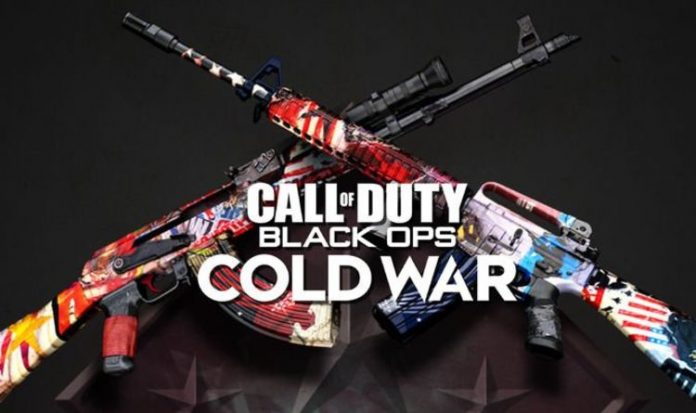 Call of Duty Black Ops Cold War pre-order customers should definitely pre-load the game ahead of launch.
The new Call of Duty game has a November 13 release date on PS4, Xbox One, PC. The game will also be available on Xbox Series X and PS5 at launch.
Whether or not you actually get to play it launch really depends on your broadband speeds.
Activision has confirmed pre-load dates and times, as well as file sizes for the full Black Ops Cold War experience.
The PS4 and Xbox One versions of Black Ops Cold War can be pre-loaded at 9pm PT on November 5. That's 5am GMT on November 6 for fans living in the UK.
PC pre-loading has a November 10 release date and a 10am PT launch time. This means that UK pre-order customers can pre-load the PC version at 6pm GMT.
PS5 and Xbox Series X pre-loading will be available when the consoles launch later this month.
Activision explains more: "If you purchased a digital version of the game, but it is not downloading during the pre-load period, visit your platform's respective first-party store and follow the prompts to begin the download.
"Ensure your console is also updated to the latest firmware before attempting to pre-load the game."
The fact that pre-loading is available so early is good news, especially given the size of each download.
The Xbox Series X version of Black Ops Cold War is the biggest of the bunch, weighing in at around 136GB.
PlayStation 5 users will need to set aside 133GB for the Black Ops Cold War pre-load, so there's not much difference there.
As for current-gen platforms, the PlayStation 4 version weighs in at 95GB, compared to 93GB for Xbox One.
Fortunately, however, Call of Duty fans can pick and choose exactly what they install, which can potentially free up space.
"Note: console players can choose to uninstall specific game mode packs, such as for Campaign or Zombies, in order to reduce the game's overall file size.
"This content can be managed in-game through the "Account & Network" section of the Settings menu."
The same is true on PC, where fans will need 35GB of space for multiplayer only, and 82GB of space for the full game.
If you've got a really powerful PC capable of running games at maximum capacity, then the full Black Ops Cold War experience with Ultra Graphics settings will require 125GB of space.
In addition to the ability to pre-load the game ahead of launch, pre-order customers will also receive a couple of in-game bonuses.
This includes the Woods Operator pack for Warzone and Modern Warfare, as well as the Confrontation Weapons Pack in Black Ops Cold War.
Activision detailed the pre-order bonus in a recent blog post, explaining that the items within the pack represent the divide between the East and West.
"Available immediately once Create-a-Class is unlocked, the Confrontation Weapons Pack includes two rifles stylised to show the cultural divide between East and West Cold War forces," the company reveals.
"Representing the U.S.S.R. is the Iron Curtain, an Assault Rifle based on an iconic Soviet heavy-hitting weapon.
"The other Blueprint, the Western Front, is a three-round burst Tactical Rifle with plenty of patriotic flare. Both Blueprints will include five pre-configured attachments, allowing you to experiment with these attachments before they are unlocked organically on that specific weapon.
"These two Blueprints can be found and equipped through the Create-a-Class section of the Loadouts menu."