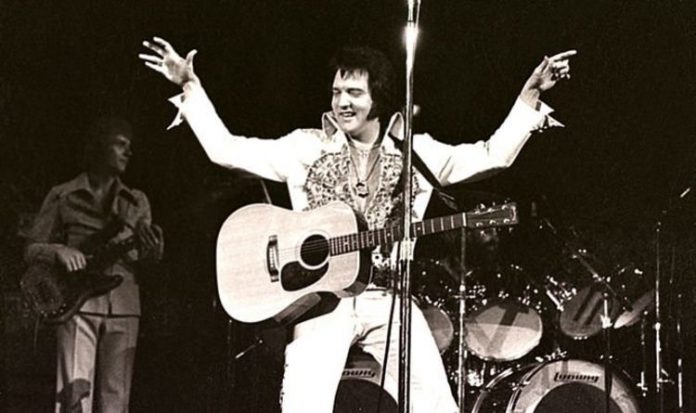 Elvis Presley died on August 16, 1977, at the age of just 42. The King had suffered a fatal heart attack while using the upstairs bathroom at Graceland. And now his cousin has shared the moment he found out on that awful final day.
Joey Smith is Elvis' second cousin and as a child had grown up at Graceland with other close family members who were part of the Memphis Mafia.
His father is Billy Smith, Elvis' cousin and nephew to The King's mother Gladys who had died in 1958.
Speaking with Elvis expert Billy Stallings Spa Guy, Joey said he remembered he was watching a movie called The Naked Prey at home when the phone rang.
He said: "Mom and Daddy were in the bedroom because they were asleep. They'd probably been out."
READ MORE: Dolly Parton plans to record and release her Elvis Presley song LISTEN
Joey added: "It's a memory I wish I could erase as well as something I wish I could go back and change."
Back in 2018, he shared the sad story in more detail on his brother Danny Smith's YouTube channel Memphis Mafia Kid.
Elvis' second cousin said: "After [he died] it seemed like the world stopped.
"There's no doubt, that changed the course of my life. We knew him as that big hero cousin."
But then he shared how Lisa Marie herself, Elvis' only child, came by their home at the back of Graceland that evening.
Just nine-years-old, she ended up hanging out with Joey up at his treehouse there.
Joey said: "Lisa spent some time with us. And me and Lisa actually went up to the treehouse and we hung out for a while. We talked for what seemed like hours that day."
Elvis is buried in the Meditation Garden of Graceland to this day.