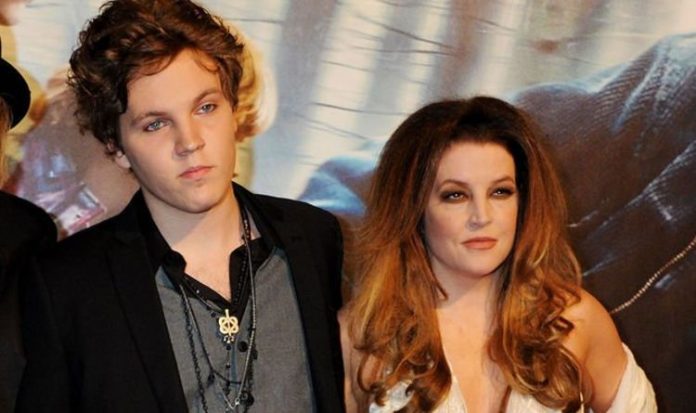 Benjamin Keough was just 27 years old when he died on July 22 during a late-night party at Lisa Marie's California mansion. Lisa Marie has not posted anything on social media since that night but marked her son's birthday with a heartfelt and heartbreaking message. The Instagram post also included an image of Benjamin at a previous birthday party with a cake and party hat.
Lisa Marie wrote: "My beautiful beautiful angel, I worshipped the ground you walked on, on this earth and now in Heaven.
"My heart and soul went with you.
"The depth of the pain is suffocating and bottomless without you every moment of every day. I will never be the same."
The post continues: "Please wait for me my love, and hold my hand while I stay to continue to protect and raise your little sisters and to be here for Riley.
"I know you would want that.

"Happy Birthday my sweet sweet Boy. You were much too good for this world."

Benjamin died alone in the bathroom during a joint birthday party for his girlfriend Diana Pinto and the husband of his sister Riley.
Neighbours had reported hearing shouting and a gunshot.
Riley posted a message to her brother: "Mornings are the hardest. I forget you're gone. I can't cry because of the fear that I will never stop. A pain that's new to me.
"You. There are no words for you. Angel is the closest I could think of. Pure light. Baby brother. Best friend. Wild man. Intellectual. Witness to my life. Twin soul. Protector.
"Too sensitive for this harsh world. I hope you give me strength to endure the giant hole you've left in my heart."
Benjamin now rests next to his grandfather at Graceland.
The Graceland official Facebook account said: "Benjamin Storm Presley Keough was laid to rest in the Meditation Garden at Graceland with his family including his grandfather, Elvis Presley, great-grandmother, Gladys Presley, great-grandfather, Vernon Presley and great-great-grandmother, Minnie Mae Presley."
Benjamin and Riley's father is singer-songwriter Danny Keough, who was married to Lisa Marie from 1988 to 1994. They also have two half-sisters, twins Harper and Finley, from Lisa Marie's fourth marriage, to Michael Lockwood.