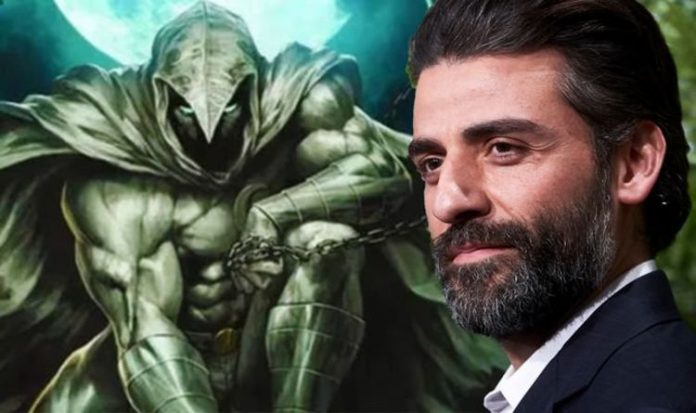 How many huge franchises does Oscar Isaac want to conquer? His turn as Poe Dameron in the recent Star Wars Sequel Trilogy was far more warmly received than the actual films themselves. Anticipation is sky-high for his appearance as Duke Leto Atreides in Denis Villeneuve's upcoming two-part adaptation of Dune. And now Hollywood sites are reporting that the actor is signing on in a high-profile new Marvel adaptation helmed by the man behind the Umbrella Academy. 
The report said: "With his time in the Star Wars franchise coming to an end, Oscar Isaac sets his sights on the Marvel Cinematic Universe. Deadline is hearing he is in negotiations to star as the title character in Moon Knight, the Marvel and Disney+ series based on the comic book hero."
Fans around the world have already applauded the news. In a genre typically marked by fierce arguments over the choice of actors and every aspect of big-screen comic book adaptations, Isaac seems to be that rare star who pleases everyone.
The new is heightened by details of who is tipped to showrun the project.
The report added: "Jeremy Slater, who developed and wrote Netflix's series adaptation of The Umbrella Academy comic books, has been tapped to develop and lead the writing team on the series for the streamer."
Marvel and Disney Plus are about to unveil their first major show, WandaVision, with the Loki spin-off series set to follow.
They have also started casting some other iconic Marvel comics roles for an exciting array of new shows.
Tatiana Maslany, is reported to be set to play She-Hulk, while Iman Vellani has been linked to the new Ms. Marvel. 
As for Moon Knight, he is a tremendously popular character with a devoted cult following.
Real name Marc Spector, he is often compared to Batman/Bruce Wayne, since both are massively wealthy entrepreneurs with a love of gadgets and an interest in detective work.
Moon Knight, however, has superpower after being resurrected and becoming the avatar of the the Egyptian moon god Khonshu.