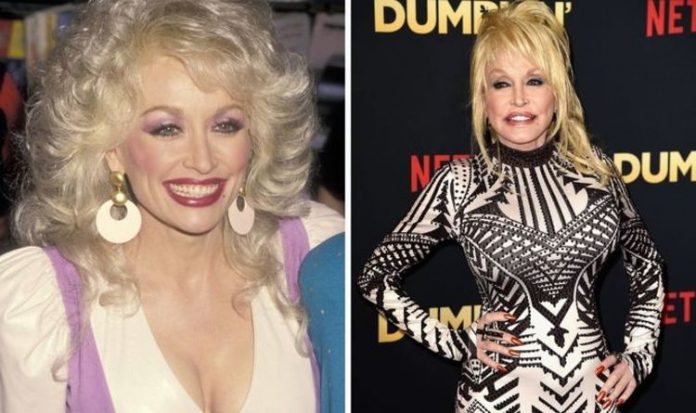 Dolly Parton's songs may give hope to many, but in private Dolly is helping the world in ways many did not know about. Not only is the blonde songstress a comfort to many with her dulcet tones, but she is also using her assets to help change the world – contributing to a vaccine to help eradicate COVID-19.
Dolly Parton has, it has been revealed, used her wealth to help further the efforts of scientists in finding a vaccine.
While many celebrities have used their talents to help raise funds, doing at-home concerts and socially-distanced performances, Dolly has truly put her money where her mouth is.
It has been revealed Dolly made a $1million (£750,000) donation to Vanderbilt University Medical Center in Nashville.
This centre is one of the key places where the Moderna vaccine is being developed, with this vaccine becoming one of the frontrunners in the current race.
Early data from the vaccine trials has shown it to be 95 percent effective, so it seems Dolly has potentially backed a winner.
John Howser, a spokesman for the centre, has spoken out on how Dolly's generous donation is making a difference, with the money she gave going towards an early stage trial.
He told the BBC: "Her gift provided support for a pilot convalescent plasma study that one of our researchers was able to successfully complete.
"Funds from Dolly's gift are also supporting very promising research into monoclonal antibodies that act as a temporary vaccine for Covid.
"Two of these antibodies are now being tested by a global pharmaceutical firm."
Dolly herself was the one who alerted fans to the donation, posting a note on her Twitter which explained her reason for the generous gift.
She wrote: "My longtime friend Dr Naji Abumrad, who's been involved in research at Vanderbilt for many years, informed me that they were making some exciting advancements towards research of the coronavirus for a cure.
"I am making a donation of $1million to Vanderbilt towards that research and to encourage people that can afford it to make donations. Keep the faith, Dolly."
Dolly also spoke about her gift on NBC's Today Show, saying: "What better time right now, we need this.
"I felt like this was the time for me to open my heart and my hand, and try to help."
The Moderna vaccine was trialled with 30,000 people in the USA, with half being given two doses of the vaccine while the others had dummy injections.
These doses took place four weeks apart, and the analysis was based on the first 95 tested to develop COVID-19 symptoms.
Of the first 95 people in the trial to develop coronavirus, only five had been given the vaccine, while the other 90 were given the dummy treatment.
The data also shows, of the cases of severe COVID-19 in the trial, of which there were 11, only happened in those with the dummy treatment.
Moderna has said the vaccine is protecting 94.5% of people in its early stages, but it is not clear who it affects with the most positive outcomes.
The UK government has already ordered millions of doses of the vaccine, and Health Secretary Matt Hancock suggested it could be available from Spring 2021.