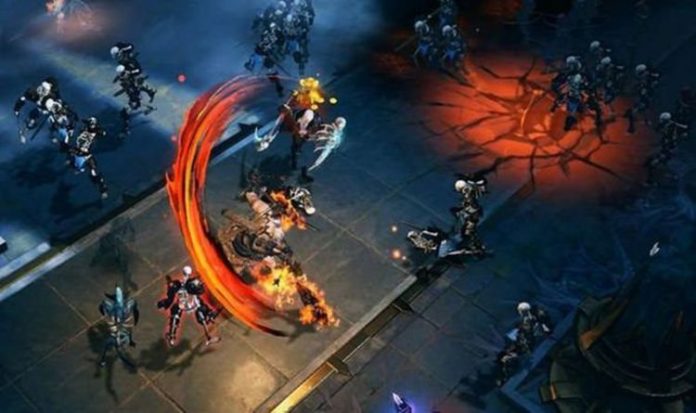 With BlizzCon 2021 focusing more on other Diablo projects, there wasn't a lot of time dedicated to the Immortal release date.
Rumours of a launch this year have been making the rounds, with the game recently verified for release in China.
But for the time being, the Diablo Immortal release date remains a 2021 mystery… at least for now.
More Diablo news is being prepped for the weekend as BlizzCon 2021, following several online presentations and events.
So when might we find out the full launch details for Diablo Immortal during February?
The official BlizzCon 2021 schedule included a Diablo Immortal: Alpha and Beyond presentation.
This included Lead Designer Wyatt Cheng and Lead Producer Caleb Arseneaux discussing the results of the Tech Alpha, while also providing a sneak peek at what's next for Diablo Immortal.
This would have provided the perfect time for a release date to be announced but nothing really surfaced that covered the subject fully.
An official blogpost did provide a glimmer of hope, revealing that questions from fans would be answered and shared this weekend.
And while we're not expecting a full release date, there could be something that pins down more details on what to expect from the free-to-play title.
The recent blog post also hints at the rollout of further testing of the game, telling Diablo fans: "Are you itching to journey to Hell? Pre-register here for a chance to participate in upcoming Diablo Immortal testing milestones!
"Finally, we encourage you to Bookmark this blog, as Executive Producer Rod Fergusson and Lead Designer Wyatt Cheng will be addressing questions from the community later today! Come back tomorrow to see their answers and tune in to Twitch.tv/Blizzard to learn more exciting things coming to Diablo fans!"
And looking at the various online forum posts being shared, the no.1 question that Diablo fans want answered regarding Diablo Immortal is when a playable beta will be released.
The panel covering Diablo Immortal is now available to view on YouTube and includes the following statement:
"In 2018 an all-new mobile massively multiplayer online action–role-playing game for iOS and Android was revealed, Diablo Immortal.
"Back then and still to this day, we are thrilled to be bringing the world of Sanctuary to players fingertips, giving them access to a deep and authentic Diablo experience wherever they go. Diablo Immortal will be bridging the gap between Diablo II and Diablo III, plunging adventurers against ancient evils, and immersing them in untold stories.
"Whether you're new to Diablo or a veteran of the eternal struggle against the demons of Hell, you should expect classically fast-paced, visceral gameplay from Diablo Immortal."
The panel covers the following topics on Diablo Immortal at BlizzCon:
First Impressions: The panelists favorite classes and impressions on Diablo Immortal.
Skill Systems: Explore the developers approach designing skills and how they balanced the new vs. the old with that approach.
Variety of Progression: Beyond Greater Rifts, learn more about the variety of activities what Diablo Immortal offers adventurers.
Variety of Zone Events: Player vs. Player in Bilefen and other Zone Events explained.
Paragon System: Exploring the Paragon System and how it captures the best elements of the past while providing a fresh experience for the future. An in-depth discussion on the design philosophy around Paragon System Trees.