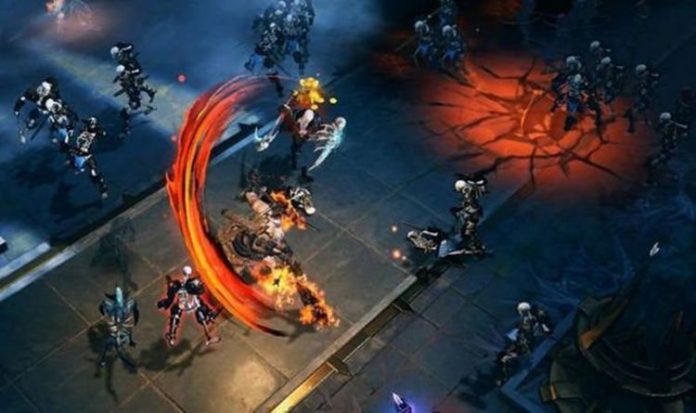 Without an in-person event, gamers are having to wait until February to find out more about upcoming titles like Diablo 4 and Overwatch 2.
And while Diablo Immortal might not be on the list of the most-loved games currently in development, there's a good chance it will prove a hit.
A version of the game is available to download in some regions and the initial feedback has been positive.
Blizzard said at the time of the Alpha launch: "The primary goal of this Technical Alpha is to test server stability and client performance across a wide variety of devices.
"It's also an opportunity for us to take in player feedback regarding our core gameplay, the initial leveling experience, and our other early gameplay systems.
"This will help us make sure the game feels great when it gets into everybody's hands.
"This is an early look at Diablo Immortal—an exciting new chapter in our action role-playing game series, telling an original story that takes place between the events of Diablo II: Lord of Destruction and Diablo III.
"It will feature intense, visceral combat; highly replayable dungeons; deep progression and itemization; and a host of never-before-seen monsters. Diablo Immortal also reimagines the dark, gothic realm of Sanctuary as a sprawling massively multiplayer world filled with deadly things hellbent on killing you."
This was accompanied by a ton of news about Diablo Immortal, with only one big drawback.
While we know what kind of game Diablo Immortal is going to be, the Diablo Immortal release date has not been announced.
The good news is that BlizzCon isn't far away and this should confirm more on when we can expect Diablo Immortal and Diablo 4 become available to play.
This may just extend to vague release windows, but we should at least find out if Immortal will be available before Diablo 4.
BlizzConline is being held between February 19 and 20, 2021 and will hopeful contain some solid release news for gamers.
Speaking about what to expect from BlizzCon in February, Luis Barriga, Game Director Diablo 4 teased:
"Our next update will take place during BlizzConline, rather than in blog form. We've read speculation about what it could be and want to ensure you that it is something chunky indeed. Without spoiling the surprise, Let's just say it involves a new version of the campfire scene we showed you last BlizzCon."
From what has been shared so far, Diablo Immortal has a good chance of being launched in 2021, perhaps in waves, or via a beta system.
The game is free-to-play and that includes all the story, and classes, without any plans to limit game time.
All future content for the game will be free as well, including additional story, new classes, and new zones.
Here are a few examples of what will be available to buy in Diablo Immortal, although it doesn't mean it won't be the only monetisation present in the game:
Players can run Elder Rifts to their heart's content, and Crests can be earned or purchased, providing both personal and social benefits. Using Crests spices up the experience by adding random modifiers that enhance gameplay, making a Rift either easier or more challenging. Using a Crest guarantees certain non-gear rewards such as Runes and Legendary Gems. Crests also provide Rift points when used by at least one member of the party, and all players in the group will be rewarded with Rift points even if they do not use their own Crest. Accumulated Rift points can then be used to acquire items such as Legendary Gems.
Reforging item properties requires special consumable materials that can be earned through gameplay or purchased. Players can earn Reforge Stones for extra re-rolls on an item property, or purchase Specialized Reforge Stones, which allow you to focus on the item properties you want most.
Immortal also has a Battle Pass progression system that allows players to earn rewards by completing Seasonal Quests and other in-game activities. The Battle Pass has both free and paid tracks. All players can claim rewards such as Reforge Stones and Crests through the free track, while players with the paid track will have access to exclusive cosmetics and even more rewards.