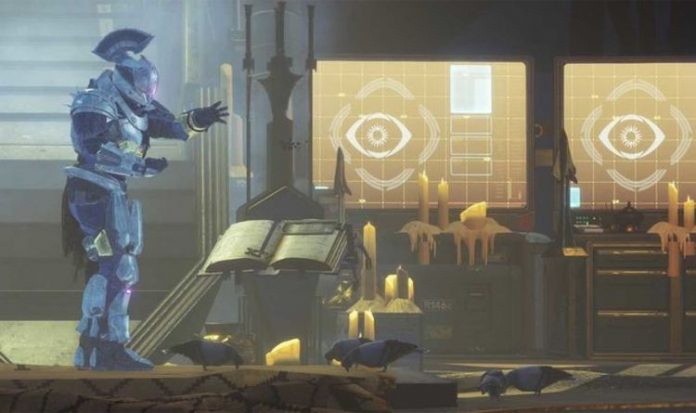 Destiny 2 Trials of Osiris remains in flux during January, with new rewards going live on Friday.
This week's Crucible event is expected to launch at around 6pm GMT in the UK, but last-minutes changes can always happen.
Bungie tweaked things earlier this month when problems arose due to the map selection, with the development team telling gamers:
"Due to issues where players can get out of bounds on Fragment, Trials of Osiris will be updated to feature an alternate map on Saturday at 9:00 AM Pacific.
"Any players in an active Trials of Osiris match will experience an error code when this change goes into effect."
For Guardians in the United States, the Trials rewards will be up for grabs at the earlier time of 10am PT.
It should be noted that all existing Trials weapons will have Adept versions, with their infusion caps matching the Season they were introduced in.
For the first round of Adepts, their infusion caps will be set to that of Season of the Worthy.
Additionally, Bungie will be introducing Adept weapon mods into the sandbox in Beyond Light, which can only be applied to Adept weaponry.
And Bungie has started talking about what's coming next for Destiny 2 during Season 13.
This will be part of a wider change, with Destiny 2 dropping the Weekly Bounty System and putting in its place Seasonal Challenges.
This will see new challenges unlocking each week and lasting throughout the ten-week period.
Destiny 2 Season 13 is expected to start on February 9, which is when these new changes will begin.
A message from Bungie explains: "Every week, for the first 10 weeks of a Season, between 3 and 10 new Challenges appear automatically for players.
"Some of the Challenges deal with the Seasonal content. Others push players to complete strikes, Gambit, and the Crucible, or to focus on non-activity focused Destiny rituals, like gaining Power, unlocking Seasonal Artifact mods, or improving guns and armour.
"These Challenges can only be completed once per account, but once they become available, these Challenges can be completed at any time before the end of the Season, and do not need to be started or picked up from a vendor.
"As an example, if a player doesn't play for weeks 2 through 4, they can return on week 5 and have all of those Challenges waiting for them. Completing each Challenge awards XP, contributing to your Season Pass ranks. Other rewards could be Bright Dust, Seasonal currency, or other interesting items."
These changes will affect Destiny 2 Trials of Osiris, meaning you might score progression if part of the seasonal challenge includes winning rounds in Trials of Osiris.
Bungie adds: "Not all the Challenges will require that level of accomplishment, but the harder or longer the Challenge is, the more experience it rewards.
"Challenges that focus on the Seasonal activity and ritual mostly need the Season Pass to complete, but most of the ritual focused Challenges can be completed without the Season Pass. Overall, roughly 60% of the Seasonal Challenges do not require the Season Pass."
More news on today's Trials of Osiris rewards will be announced later today by gamers running through the returning Destiny 2 Crucible.