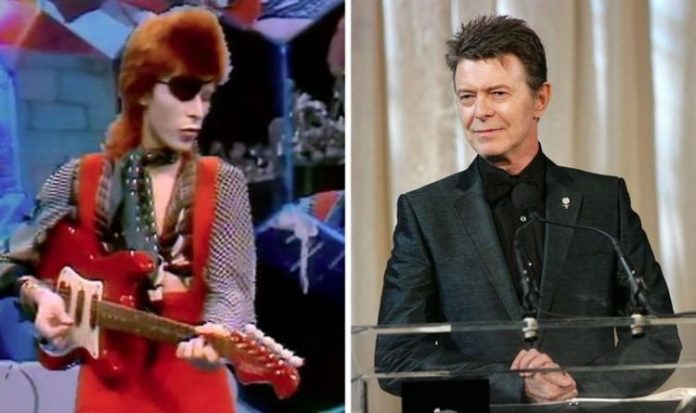 David Bowie revolutionised the music industry with his new sounds and incredible stage presence. He embodied characters, even until his final album where he was still exploring new concepts. Bowie, unsurprisingly, had quite the fortune to leave behind, which was reported as being approximately £80million according to court documents filed at the end of January 2016 in New York.
However, he has rarely topped the Forbes list of highest-paid dead celebrities, which has usually been led by Michael Jackson.
In the year of David's death, 2016, he earned £8million, and in 2017 he earned £7.2million.
However, since 2017 he has not appeared in the list of the Top 15 earners, meaning he would have earned less than £5.3million a year, given those who appear above him in the list.
This is certainly no small chunk of change, and if it was the case he was earning somewhere close to the £5million mark in 2018 to 2020, he would still have earned a staggering £30.2million just in the years after his death.
READ MORE:  Ringo Starr illness: Why The Beatles star spent a year in hospital
It is not certain how much he has earned, but one can imagine it would be close to this mark given the huge influence he had, as well as his canny planning before his death.
Always the innovator, David left much of his song royalties in what was known as Bowie bonds, meaning they created money for investors each year. 
With the brainpower of his financial manager Bill Zysblat and banker David Pullman, David created the scheme which sold asset-backed securities, awarding investors a share in future royalties for 10 years. 
In 1997 David sold asset-backed securities, dubbed "Bowie bonds", which awarded investors a share in his future royalties for 10 years. 
The new system meant, when the bonds were bought by Prudential Financial for £38million, David had to repay this out of future income while giving a fixed annual return of 7.9 percent. 
While this seems confusing, it allowed David to buy out his former manager, Tony DeFries, who reportedly opened up to half of the royalties up to a certain point in David's career before the pair parted ways in 1975. 
As a result, David did not fully own a lot of his own music, but through his new scheme, which went ahead through EMI's agreement to let him package up his royalties, he was able to make a decent return and take back control of his own songs.
After the 10 year deal was up, and the bonds matured, the rights to the songs reverted back to the singer, meaning when he died, these would likely have been left to his family in the same way as his other wealth. 
DON'T MISS
As for David's other earnings, the majority of his wealth was divided between his wife, supermodel Iman, and his two children, Duncan and Alexandria.
As well as this, it was reported his long-standing assistant, Corinne Schwab, received £1.5million, while his friend Marion Skene, who acted as a nanny to Duncan, received nearly £800,000. 
Both children received 25 percent of his wealth, with Lexi also receiving a property in Little Tonshi, near Woodstock.
Other than those friends mentioned, all other property and the rest of his wealth was to go to Iman.
David insisted there would be no funeral for him, and instead asked those close to him to scatter his ashes in Bali as part of an intimate, Buddhist ceremony.