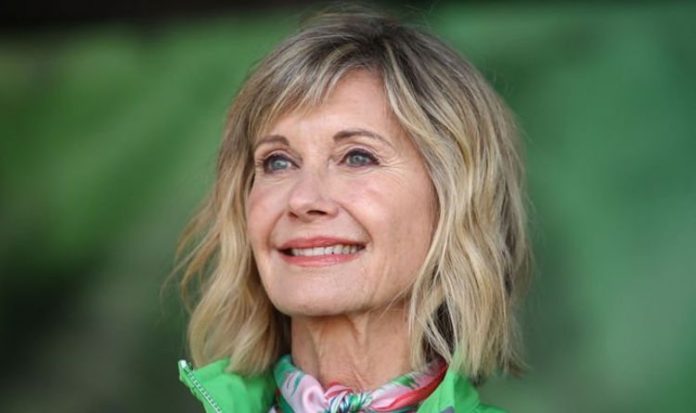 She starred as straight-laced Sandy Olsson in the 1978 hit and said: "It's just a fun movie." After Grease was shown on BBC One recently, there were complaints the script made light of sexual consent, was homophobic and the cast lacked diversity. But Dame Olivia, 72, said: "I think it's kind of silly. It was a stage play, it's a musical, it's fun, a fun movie musical.
"I think everyone is taking ­everything so seriously.
"We need to relax a little bit and just enjoy things for what they are.
"I didn't see it like that at all. I think it's just a fun movie that entertains people, that's all."
Grease is set in a 1950s US high school and tells of Sandy's romance with John Travolta's bad-boy character Danny Zuko.
When it was shown on Boxing Day there were complaints of misogyny from some young viewers. Others claimed the "Did she put up a fight?" line in the song Summer Nights made light of issues of sexual consent. 
There were also allegations of homophobia over dance contest host Vince Fontaine saying same-sex couples could not join in.
Other viewers tweeted their disgust at an alleged lack of racial diversity in the film, with one saying: "Watched Grease on the BBC, surprised they let it go, full of white people."
The film has also been accused over the treatment received by Betty Rizzo, leader of the Pink Ladies gang, played by Stockard Channing.
She is attacked for having unprotected sex while promiscuous men are celebrated as macho and virile.
But British-born Dame Olivia said on podcast A Life Of Greatness, hosted by Sarah Grynberg: "It's kind of silly. I mean, this movie was made in the 1970s about the 1950s!"
Dame Olivia said she is so stung by criticism and negative views she now refuses to read coverage of her work.
She added: "I stopped reading articles and reviews because you can't help it become personal and it can be upsetting."
This week she updated fans on her health as she battled breast cancer for the third time, after fighting it in 1992 and 2013.
She said: "Feeling great! I don't think I imagined living this long! I feel very blessed."
Dame Olivia and her husband John Easterling, 68, launched the Olivia Newton-John Foundation Fund last year to support research into using plant-based medicine to tackle cancer.