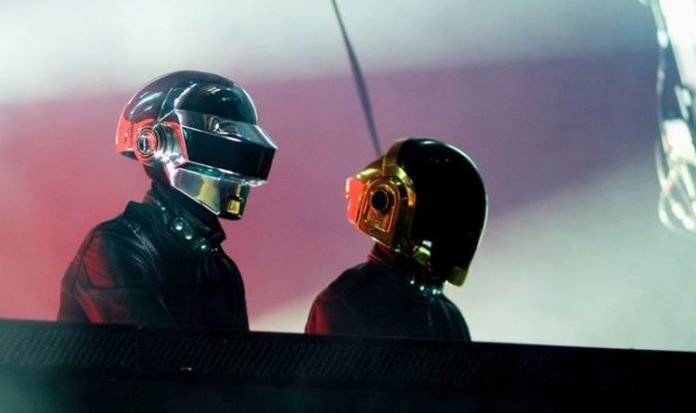 Daft Punk released their first album, Homework, in 1997, a record which became an overnight hit and sold more than 2 million copies worldwide. The French duo became the hottest techno and dance music group on the planet and won 13 awards for their work throughout their career. These included Grammy Awards for Best Dance Recording and Album of the Year for Random Access Memories. The members of the band, Guy-Manuel de Homem-Christo and Thomas Bangalter, have remained anonymous by wearing large robot helmets on stage and in public. The idea, Bangalter revealed, was a "high-concept philosophical gambit".
Bangalter said: "We're interested in the line between fiction and reality, creating these fictional personas that exist in real life."
The star went on to compare the band's stage personas to that of other pop artists that came before them.
He continued by saying the idea stemmed from the likes of "Kraftwerk and Ziggy Stardust and Kiss; people thought the helmets were marketing or something, but for us it was sci-fi glam."
The pair donned the masks shortly after their first album, Homework, was released.
READ MORE: Daft Punk announce split: French duo release Epilogue farewell video
Years later, Bangalter added that he wanted to separate his private and personal lives.
He continued: "We don't believe in the star system. We want the focus to be on the music.
"If we have to create an image, it must be an artificial image. That combination hides our physicality and also shows our view of the star system.
"It is not a compromise. We're trying to separate the private side and the public side."
Bangalter added: "One thing I like about the masks is that I don't have people constantly coming up to me and reminding me what I do. It's nice to be able to forget."
Bangalter and Homem-Christo first met at school in 1987 and have lived in Paris, France their entire lives.
Their biggest commercial success came with their second album, Discovery, which was released in 2001.
The album sold more than 2.6 million copies by 2005.
Discovery's biggest hit was its first single, One More Time.
The track became a club culture hit and reached number two on the UK Singles Chart – their best at the time.
Rolling Stone listed One More Time as number 33 of their top 100 songs of the decade.
Daft Punk also created the original score for 2010 movie Tron: Legacy.
The band later released the soundtrack as a 22-track OST album.
The film was a sequel to 1982 Disney movie Tron.
READ THE ROLLING STONES REPORT