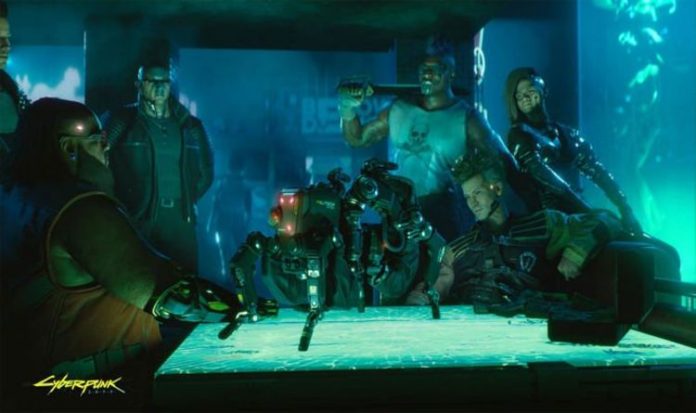 One of the biggest games of 2020 is launching this week, and the good news is that you can preload Cyberpunk 2077 on a number of platforms.
Developers CD Projekt RED has provided plenty of information on how the process will work and what times everything will be going live.
However, while you'll be able to play Cyberpunk on PS5 and Xbox Series X, the official next-gen version of the game won't be available in 2020.
As confirmed by Projekt Red's Michal Nowakowski, via VGC, earlier this year: "When it comes to a proper, full-blown next-gen version, that's going to come later, we haven't announced when and I don't have a new comment here on that.
"But a patch will be available to everybody who purchases the Xbox One version here, and now from the get-go, once that update is live, they'll be able to download that free of charge.
"That's the announcement we have officially made and again, I cannot really comment on the policies of the first parties before they officially announce them."
For now, there's no guarantee if the next-gen versions of Cyberpunk 2077 will be available in 2021, or if the release date will be further out.
However, when the next-gen versions are available, gamers will be able to upgrade from PS4 to PS5, and Xbox One to Xbox Series X.
CAN YOU PRELOAD CYBERPUNK 2077 THIS WEEK?
The next part of the Cyberpunk 2077 release is starting now with the preload of Cyberpunk across PS4, Xbox One and PC.
The Cyberpunk 2077 preload starts on PC with GOG on December 7, at 11am GMT, followed by Steam at 4pm GMT on the same day.
The Cyberpunk 2077 preload time has already started on Xbox One and Xbox Series X for anyone who has preordered the game.
The good news is that there is also a preload time for Cyberpunk 2077 on PS4 and PS5, which starts on December 8.
WHEN CAN YOU START PLAYING CYBERPUNK 2077?
Developers CD Projekt RED has announced that the Cyberpunk 2077 release time in the UK has been set for 12:00 am on December 10, 2020.
This is for both console and PC players, and means that gamers will be able to log in and play starting from midnight on launch day, which couldn't work out much better.
Meanwhile, console players around the world will get access to the game at midnight local time.
The PC and Stadia release time is a little different, as the launch has been scheduled for midnight GMT.
That means PC and Google Stadia gamers in the United States will get access starting at 4pm PDT on December 9, 2020.
So if you live on the West Coast, you're going to get access to Cyberpunk 2077 nice and early on the PC Platform.
A message from CD Projekt RED adds: "For PC and Stadia players, the release is simultaneous and scheduled for midnight GMT, and for all console players – midnight local time."