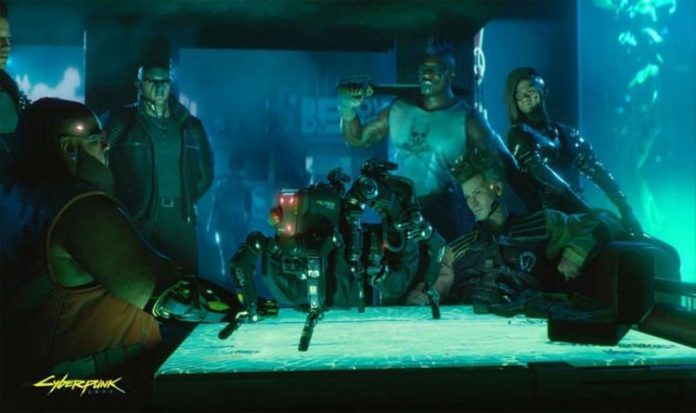 Developers CD Projekt Red has announced a new patch is available to download called Cyberpunk 2077 version 1.04.
This latest update comes with a number of bug fixes, including those that are affecting quests.
As expected, the launch of Cyberpunk 2077 has been messy, with some platforms affected more than others.
PS4 and Xbox One versions have been struggling the most, and it looks like there will be plenty more patches released in the coming weeks.
A message from CD Projekt confirms that patch 1.04 for Cyberpunk 2077 is available now on PC and PS4, and will be released in the coming days for Xbox platforms.
The message adds: "New hotfix to Cyberpunk 2077 is now live on PlayStation consoles and PC.
"For Xbox systems, we are working to have the update out as soon as possible."
Meanwhile, CD Projekt has warned gamers on Steam and GOG to make sure they have the correct drivers as this can make a big difference to performance.
The PC version of Cyberpunk 2077 includes ray-traced shadows, reflections, diffuse illumination, global illumination, and ambient occlusion, along with NVIDIA DLSS.
A message from NVIDIA confirms: "Ray tracing enables visually next-generation graphics which make Cyberpunk 2077 look and feel more cinematic and immersive. Sunlight shadows, global illumination, sky lighting, emissive surfaces and reflections all look strikingly realistic. And DLSS is a must-have feature to play with ray tracing, boosting frame rates while delivering beautiful, crisp image quality.
"Enabling DLSS in Cyberpunk 2077 with all RT enabled increases frame rates by up to 60% or more, depending on GPU and resolution.
"With realistic shadows and lighting and the added performance of NVIDIA DLSS no other gaming platform will compare to the Cyberpunk 2077 experience on a GeForce RTX-powered PC."
Full Cyberpunk 2077 1.04 patch notes can be found below: