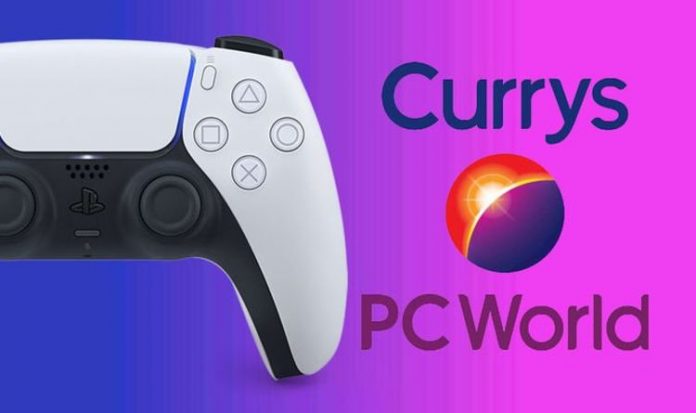 Currys could be getting more PS5 stock soon. The last time Currys got a PS5 restock was on January 20 and the major high street retailer is the only big name player which has previously had PS5 stock that is yet to release a February stock drop. Fellow stores such as GAME, Amazon, Very, Argos, Smyths Toys, AO, John Lewis and ShopTo have all opened orders for the PS5 in February while Currys is yet to do so.
But this could all be about to change shortly. Reliable PS5 stock tracker account @PS5Instant has claimed Currys could be taking PlayStation 5 orders this week.
Last week the PS5 stock tracker account posted: "Currys, Hughes and BT + EE are likely to drop start of next week."
The account also added: "So looks like the Currys drop won't happen till the start of next week. This will be one of the last proper stock drops until the new stock shipment comes in between 8th and 15th March. #PS5 #ps5uk #PS5Stock #ps5restock #ps5restockuk #PS5ukrestock".
Fellow PS5 stock tracker account @GamerMonkey_ also said we could see Currys orders open as early as today (Tuesday February 23).
After the recent GAME restock went live @GamerMonkey_ tweeted: "Other places to check for #PS5 today! Argos. PC World (Currys). Game for 2nd batch".
If Currys don't end up opening orders for the PS5 this week then we could see PS5 orders begin at the start of March.
According to the @UKPS5Notify Twitter account, a Currys customer support representative recently claimed PS5 orders at the retailer will begin from March 1, with the console in stock on March 5.
The @UKPS5Notify Twitter tweeted: "[Curry's #ps5 update] There's been a lot of speculation that Curry's was going to drop the #PlayStation5 yesterday, the day before that and the day before that..
"According to their CS they will be receiving their stock on 5th March with pre-orders going live on the 1st March".
In terms of the time that the Currys restock could go live, according to @PS5StockAlertUK Currys have previously launched restocks at 7.10am and 1.10pm.
So the next PS5 restock at Currys could go live around then too. Of course, just because Currys have dropped stock around this time beforehand doesn't mean the retailer will do the same with its next stock drop.
But it may give PS5 fans a good indication of when to keep an eye out.
As always with rumours, it's best to take them with a pinch of salt until official confirmation. But PS5 stock tracker accounts have invariably been bang on the money.
A case in point is the @PS5StockAlertUK Twitter who last week claimed GAME were releasing more PS5 stock on Tuesday February 23, and sure enough they were right.