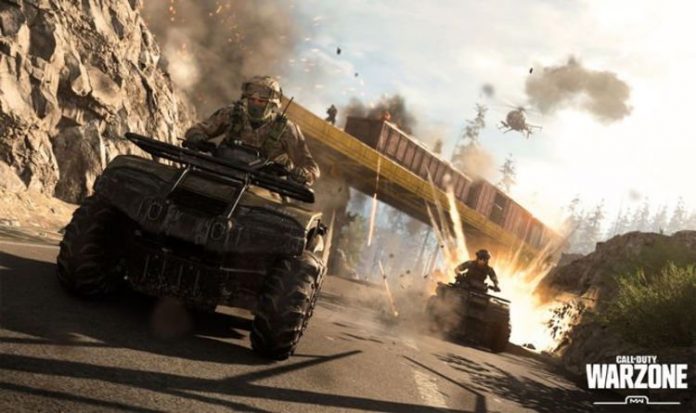 The good news is that the Call of Duty Warzone Season 7 release date has been set for the coming week across all platforms.
With the end of the Modern Warfare era coming soon, Battle Royale fans will be relieved to know that things will continue in December.
The other good news is that the current Season has been extended, meaning there is still stuff to unlock on PS4, Xbox One and PC.
From what has been shared so far, it looks like Warzone Season 6 will be going on for another two weeks, which would fit in with what we know about Season 7.
WHEN DOES CALL OF DUTY WARZONE SEASON 7 COME OUT?
Activision has confirmed that Call of Duty Warzone Season 7 has a release date set for December 10, 2020.
But while new content is coming to Warzone, it should be noted that COD Warzone will be changing with the integration with Black Ops Cold War.
So while it won't be called Warzone Season 7, there will still be a new Battle Pass, weapons and map changes included.
So it will be called Call of Duty Warzone Season 1, alongside Call of Duty Black Ops: Cold War Season 1.
An explanation from Activision adds: "On November 13th, Black Ops Cold War is set to launch with an updated player progression system. Players will begin by completing Military Ranks, a traditional levelling journey to unlock functional gameplay items.
"Once completed, Black Ops Cold War players will enter an updated and improved Season Leveling that begins at game launch with the Pre-Season, and which becomes synchronized with all three games at the beginning of Season One on December 10th.
"At the launch of Season One in December, the path to gaining XP and leveling up will be shared across all three Call of Duty titles: Black Ops Cold War, Modern Warfare and Warzone. This Progression system is both familiar and innovative, allowing you to level up in all three titles no matter which game you play.
"At the start of Season One expect every weapon from Modern Warfare and new weapons from Black Ops Cold War to be accessible in Warzone, including Blueprints and camo variants. Mix and level up weapons both in Warzone and the game the weapon originated from.
"The Battle Pass system continues, with Season One coming loaded with brand new content for Black Ops Cold War and Warzone. Progress through the Battle Pass system by playing any of the three games. Battle Pass content you unlock is shown in-game, no matter which game you're playing.
"While Season One Battle Pass content is accessible in Black Ops Cold War and Warzone, players will still be able to progress the Battle Pass by playing Modern Warfare."
So while Modern Warfare Season 6 will be the winding down for that game, there is still plenty being planned for Warzone in 2020 and beyond.
Developers Infinity Ward has hinted that more content is being planned for Modern Warfare after December 10, but it's unclear if this will be called Season 7, or something else.
It seems likely it will be dubbed something else as Activision are looking to integrate progression between all three games.
Nevertheless, gamers will want to keep an eye out for what is being planned next Call of Duty on all platforms.