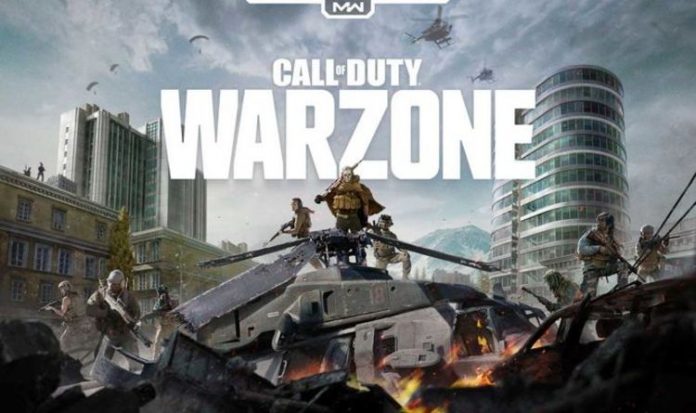 Activision has confirmed that today's Call of Duty Warzone update is arriving at the same time Cold War Season 2 begins.
This will be a unified launch between both the Battle Royale spin-off and Call of Duty Black Ops: Cold War.
Based on what has been shared so far, the Call of Duty Warzone Season 2 update time has been set for 5am GMT, on Thursday, February 25, 2021.
The patch will be going live across all platforms at the same time, so there could be a queue for gamers on PS4, Xbox One and PC.
A message from Activision explains: "For Season Two, Black Ops Cold War will receive a rolling update on February 23 scheduled between 9PM and 11PM PT, and Warzone will receive a rolling update on February 24 between 9PM and 11PM PT.
"Along with kicking off a new season of content, these updates will also include quality-of-life improvements and bug fixes to the current Black Ops Cold War and Warzone games.
"Note that the Black Ops Cold War download is not necessary if you are only playing Warzone, and vice versa.
"As a reminder, console players can choose also to uninstall/remove other data packs if no longer needed for a smaller overall file size."
We don't know how big today's Warzone download will be but it looks set to be on the chunky size.
The Cold War Season 2 patch weighed in at around 27GB on some platforms, and hopefully, Warzone's will be smaller.
Full patch notes for Call of Duty Warzone Season 2 are expected to be shared after today's update goes live, however, we already know about the big stuff.
A new tanker will be coming to the map and looks set to be filled with some new enemies and challenges.
This new map location will be found between Port and Prison, with Activision adding this week:
"Last sighted off the coast of Rebirth Island, recent intel suggests that the cargo tanker Vodianoy has gone missing at sea. However, recent visuals have identified a vessel matching the description heading toward the Port of Verdansk.
"Operators within the vicinity are recommended to exercise extreme caution, as the ship is carrying unknown cargo, and its crew are not able to be contacted.
"Meanwhile, within Verdansk, something major is beginning to rumble deep underground."
While we don't know evetrything about Warzone just yet, Activision has shared the official Black Ops Cold War Season 2 patch notes.
These can be found below and include the list of background changes and improvements being added to the game this week:
COLD WAR SEASON 2 PATCH NOTES
Event
Weapons
FARA 83

LC10

Machete

Groza

Mac-10
Battle Pass
Operators
Vehicles
Main Lobby
Updated main lobby theming and animations for Season Two.

Added new Screen Saver mode when the player is idle on the main menu screen.

Addressed an issue where party members' equipped weapons would not be shown in the main lobby.
Combat Record
After Action Report
Implemented a smoother transition between leveling up animation and displaying current level rewards.

After Action Report now only shows rewards of the last level when leveling up several ranks at once.
Prestige Levels
Prestige Shop
Music Player
Original Treyarch tracks from Black Ops II now available in the Music Player, once unlocked via War Tracks in the Battle Pass: "Main Theme," "Adrenaline," "Damned 100ae," and "Shadows."

"Lost" (Easter Egg song from "Firebase Z") now available in the Music Player once unlocked in-game after the launch of Season Two.
New Features
Bundle Locker

Quick Equip

Equip certain items straight from the Battle Pass, Store Bundle Preview, and the Bundle Locker with the tap of a button.
Maps
Apocalypse

New 6v6 map available in Multiplayer.

Apocalypse 24/7 featured playlist available in core modes, and in Hardcore via Quick Play.

Cartel

Crossroads Strike

Improved character visibility in key areas.

Made cover adjustments to address unintended or exploitable sightlines.

P4 Hardpoint zone moved to the crates on the frozen lake.

Satellite

Moscow

Raid

Express
Modes
Gun Game

Available in Multiplayer at the start of Season Two.

Progress through a set of 20 weapons from pistol to Knife, advancing to a new weapon with each elimination. Melee kills set the target back a level in their weapon progression. First player to kill an enemy with each weapon wins the match.

Gunfight Blueprints

Search and Destroy

UI
Featured Playlists
Scorestreaks
Death Machine

Air Patrol

Attack Helicopter

VTOL Escort

Counter Spy Plane

Care Package

Cruise Missile

Spy Plane

H.A.R.P.
Equipment
Field Upgrades
Movement
Addressed an issue where, if a player sprinted to cancel their reload the instant before ammo was replenished, the weapon could fire instantly as the reload was cancelled.

Small reduction to jump height and slowdown penalty after landing from a jump.
Challenges
Scoreboard
Custom Games
Main Menu
Theater