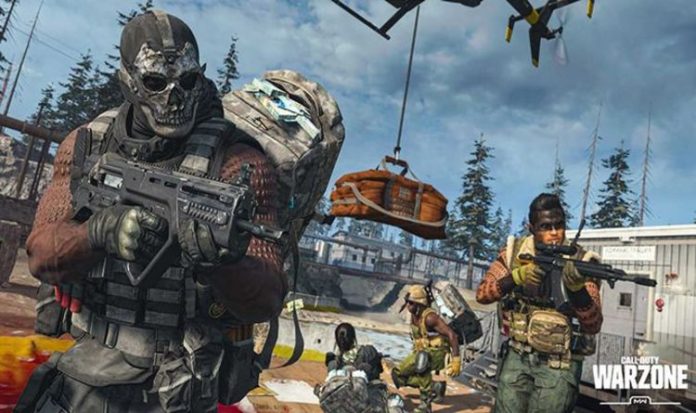 Activision has laid out its first big announcement regarding the Call of Duty Cold War and Warzone Season 2 release.
Planned for February 25, gamers have just over a week to wait before fresh content, and a new Battle Pass goes live.
This will include all the usual bells and whistles, including new guns, maps and modes going live.
So far, Warzone gamers only know that new cosmetic items are being prepared, as well as new operators to unlock.
A message from Activision reads: "Get ready to descend into the heart of the Golden Triangle as Frank Woods and his team go on the hunt for Russell Adler, who went missing at the end of Season One after being captured by Stitch.
"But the strike team finds a new adversary in the form of Kapono "Naga" Vang, a ruthless trafficker of Nova 6."
But there's a good chance that Call of Duty Warzone Season 2 will also come with a new map during its run.
Developers Treyarch and Raven Software have said nothing on the subject, with Rebirth Island only the second new map to be released for Warzone.
But with the game's anniversary set to arrive in the coming months, it could be the time for something completely fresh, and just as big as Verdansk.
The one lead we do have is a much earlier leak that was first shared last year and included news on a new Warzone map that was expected to arrive in 2020.
This never came to be, and there weren't any other big Verdansk map changes that exploded with the arrival of Black Ops Cold War.
Other leaks have also been linked to new points of interest from places in the original Black Ops game, which could also be part of a future Warzone map.
There is also the continuing backstory that suggests Verdansk could see some big changes in the future.
This includes Easter egg hunts that have led to Nuclear Weapons being found, as well as Zombies being linked to Verdansk.
It wouldn't be the first time Zombies have been running around the original Warzone map, but there's a chance Treyarch could transform what we know into something completely different, while making way for a new map.
Activision chief executive officer, Rob Kotick, recently revealed that Warzone is set to remain a massive game for the company.
During a recent earnings call, Kotick confirmed that more integrations could be coming in the future, as well as new events as we saw with the release of Cold War.
Speaking about the changes, Kotick revealed: "Having gone through this integration now, we now have even a greater sense for how we can make these transitions to work even better and smoother for all of our players in the future.
"And this is really important for us because Warzone is going to be front and centre for us for a long time.
"Overall, on the content side, the community responded really well to Black Ops content. As we saw with battle passes, you heard those being increased and off to a record start, our upsell was strong, and our engagement respiked in the fourth quarter, particularly around the Season 1 launch in December when a ton of Black Ops content came in.
"Now this has only strengthened our commitment to continue to bring compelling new content to both premium and free-to-play players on a regular basis. And that said, we know our player expectations are very high for new content and rightly so.
"And we want to make sure we overdeliver on that front as we move forward. I'd say another insight that became evident to us over the course of the year and in the fourth quarter is that Warzone has just become the best way for us to communicate with our fans. So in the game itself, events like the reveal of Black Ops Cold War were fun for the community. It attracted like a large and engaged audience."
Activision hasn't stopped teasing Warzone Season 2, so we can expect some more news regarding what is being planned very soon.