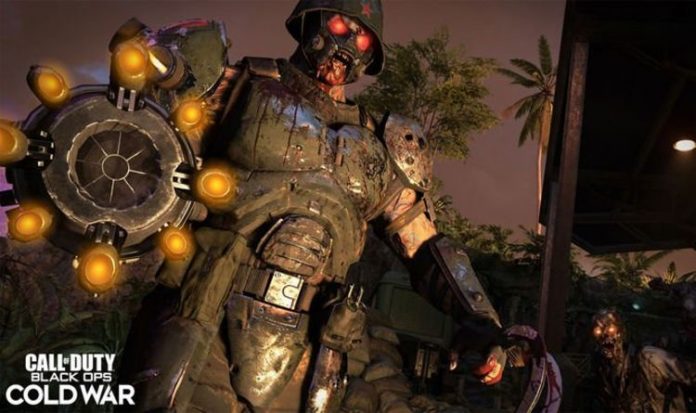 After turning on the power in Firebase Z, your squad will want to head back to the Village when they are ready to unlock the Coffin Dance.
The best place is to walk up the stairs found to the right of the Punch Machine, turn left and then turn left again when you come to a corridor blocked by a screen door and other junk.
You will then need to shoot down the corridor to hit a Toy Rabbit, which will propel you to a new location via the Dark Aether.
This place looks to be some kind of dark beach or cave, and it's also filled with Zombies and Mimics.
When you enter this new location you will need to track down three purple-glowing rabbits, which are pretty easy to spot when not focusing on the big horde chasing you.
After finding and shooting all of these Rabbits you will be rewarded with a Legendary Loot Crate, much like with the Coffin Dance.