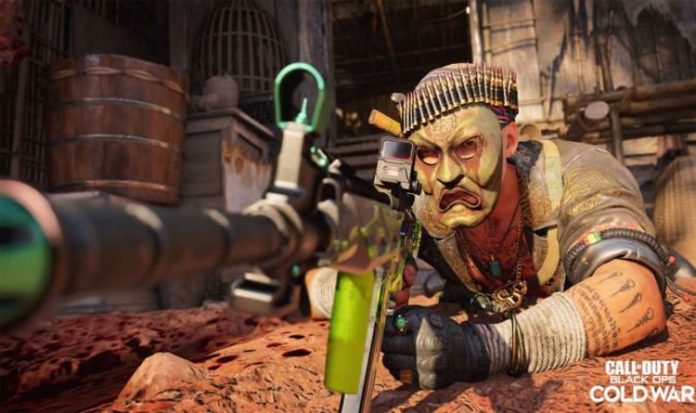 Activision and developers have chosen to release the download for Call of Duty Black Ops: Cold War Season 2 ahead of the official start time.
This has been done to avoid overloading the servers, with a second update being released for Call of Duty Warzone.
The good news is that the COD support team has confirmed when Cold War Season 2 will be starting across all platforms.
And we also know that all platforms – PS4, Xbox One, next-gen and PC – will be getting access to the new content at the same time.
All fans have to do now is count down until everything has clicked into place and servers go live with the new Season 2 expansion.
WHEN DOES COLD WAR SEASON 2 START?
Treyarch has confirmed that Call of Duty Cold War and COD Warzone Season 2 will start at 5am GMT, on February 25, 2021.
Due to the time difference, gamers in the United States may find the new content drop going live at the earlier time of 9pm PT.
Treyarch has also warned that Call of Duty Warzone will be getting an update at the same time, meaning that there could be some disruption around the launch.
The best way for Cold War players to avoid this is by downloading the new Season 2 update today, rather than waiting until launch time.
One of the main draws for Cold War Season 2 will be the launch of the new Outbreak mode, which comes with a Zombies twist.
Set on a huge map, Outbreak mode will task players with surviving against hordes of enemies as they complete experiments while using vehicles and other devices.
The official mode description reveals: "After discovering the largest Dark Aether outbreak zone yet in Russia, Requiem is in need of elite Operators to aid in their quest to understand the true power of the Dark Aether dimension.
This sets the stage for Outbreak, a brand-new squad-based Zombies experience set in massive play spaces throughout the Ural Mountains. As agents of Requiem, your team will explore these expansive landscapes, encountering hordes of the undead, hidden loot chests, new enemies, zombie-crushing vehicles, and unique world events on your way to your objective.
"Your squad will have to work together to complete dangerous experiments in the name of Operation Threshold, then decide to exfiltrate the area or press onward through a Dark Aether portal to the next adventure for more rewards… if you can survive."
And for those who haven't bought Call of Duty Black Ops: Cold War but are interested in checking out the new content on offer, Activision has got you covered.
A brand new free access week is coming to Cold War, making it possible to play through the latest multiplayer playlists while also having access to Outbreak mode.
"From the launch of Season Two on Thursday, February 25 at 10 am PT to Thursday, March 4 at 10 am PT, you can play a selection of Multiplayer and Zombies content, including the all-new Outbreak experience, for free as part of the game's new Free Access Week.
"This is a perfect opportunity to enjoy the next generation of global combat if you have yet to own Black Ops Cold War, as this Free Access Week serves up some of the new maps, modes, weapons, and more that will be released at the launch of Season Two."