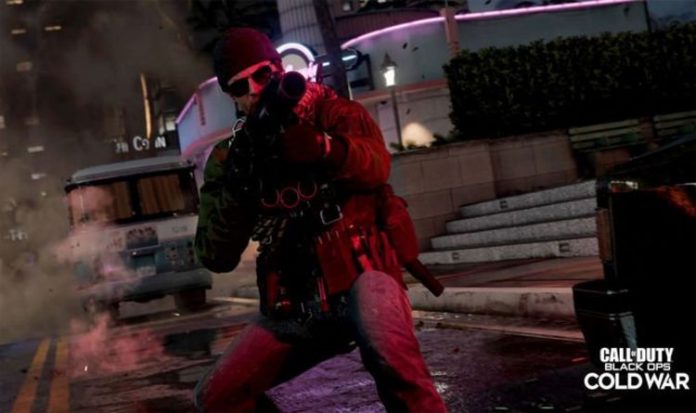 Developers Treyarch is looking into a new problem that has occurred following the release of Call of Duty Black Ops: Cold War Season 1.
Having launched two downloads across Black Ops and Warzone last night, both games now share a unified progression system.
There is also a new map and seasonal event to check out in Call of Duty Warzone, which is set to last over the coming weeks.
But an issue has been flagged on the PC version of Black Ops Cold War, which ends with a Zed 398 Swift Clover error message.
This appears to be limited to just the PC platform and the good news is that Treyarch is looking into fixing the problem.
But until this problem is removed, gamers will struggle to connect to games via Black Ops Cold War on the affected platform.
A message from Treyarch confirms that these issues should be solved soon, telling fans on Twitter:
"We are aware of the current "Zed 398 Swift Clover" error when attempting to play Season One content on PC, and our partners at @BeenoxTeam are actively investigating.
"To keep lobbies healthy and full, crossplay has been temporarily disabled on PC while a fix is investigated."
Reports of the problems are starting to decline, meaning a fix might be just around the corner.
And this could also mean a smaller Call of Duty Black Ops update will be released in the coming hours to help patch the problem.
Today also saw the new Cold War Battle Pass launch across all platforms, regardless of error issues.
"Each season of Black Ops Cold War and Warzone comes with a Battle Pass System, which allows you to earn a selection of free items, including two new base weapons, several Weapon Blueprints, up to 300 COD Points, and more.
"If you want to unlock more content through this system, purchase the Season One Battle Pass. By getting the Battle Pass, you'll be able to get access to all 100 tiers, rather than just the free tiers included with the system.
"Some tiers within the Battle Pass include two rewards: one for Black Ops Cold War and one for Warzone. These are marked within the Battle Pass, offering those who own Black Ops Cold War with their own special item in addition to one they can use in Warzone."
MFL…