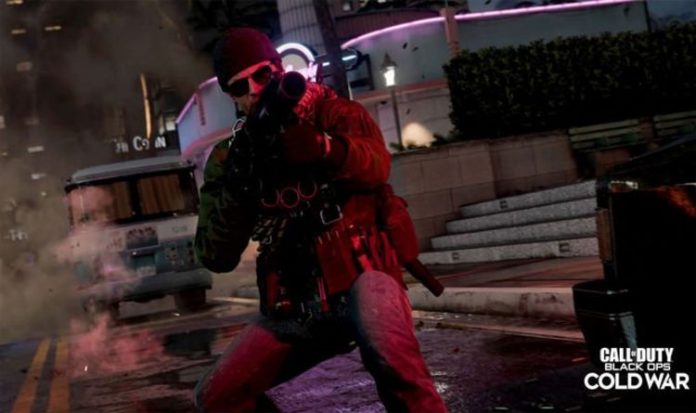 Activision is launching its next Call of Duty Black Ops: Cold War update, and it's also good news for Warzone gamers.
Not only will there be new modes to check out but COD fans will also see the return of some fan-favourite content.
We know what is being planned for today including the new Cold War and Warzone playlist patch launching on January 21.
With free Zombies access ending, Treyarch will be releasing Snipers Only Moshpit and further support for Dropkick mode in multiplayer.
Meanwhile, Call of Duty Warzone will see the return of normal Solo modes, along with Rebirth Island Resurgence Duos, until January 28.
The Zombies free trial also has a January 21 end date, and most likely a 6pm GMT end time for fans in the UK.
Anybody who downloads the game mode for free can check out the main Die Maschine Zombies experience.
This map has been available since launch, so you have a good chance of finding someone who knows what doors to unlock and how to build the Pack-a-Punch machine.
And it won't be long before the next Zombies map, Firebase Z, will be available to play. The downside is that this change will not be happening today.
A message from Treyarch adds: "With the destruction of the WWII-era "Projekt Endstation" site after investigating the otherworldly Dark Aether anomaly in Poland, Requiem now sets its focus on the latest Dark Aether outbreak site: Outpost 25, known by the code name "Firebase Z."
Instead, Activision has confirmed that the new Zombies map will be available to play on February 4, 2021.
While having to wait a week or two is a bit disappointing, here's what we know is being released this week in Cold War and Warzone:
MULTIPLAYER
the Snipers Only Moshpit will be open to all sharpshooters starting on January 21.
This moshpit of 6v6 Team Deathmatch and Domination will not allow you to use any weapons other than sniper rifles, and restricts lethal and tactical equipment, as well as Scorestreaks based around weapons like the War Machine, making these matches pure tests of skill and pinpoint accuracy.
OPERATOR BUNDLES
Zeyna Ossou is en route to the DZ. NATO's wild card motorhead arrives on January 21 with her debut "Zeyna Operator Bundle." Along with this Operator and her "Nitro" skin, this bundle includes three Weapon Blueprints.
Two of which – an LMG called "The Cleaver" and "The Scalpel" SMG – are both Legendary, while the "Finishing Touch" is an Epic melee weapon that turns the combat Knife into a sleek switchblade.
Over the weekend, the Store will also feature the "Big Joke" bundle. Laugh all you want over Baker's "Clown" skin, but just know that the two Weapon Blueprints included here mean serious business.
WARZONE
Warzone will continue featuring Buy Back Solos in Verdansk, as well as Rebirth Island Resurgence Quads and Mini Royale Solos, until January 21. Then, expect to drop into regular Solos, along with Rebirth Island Resurgence Duos, until January 28.