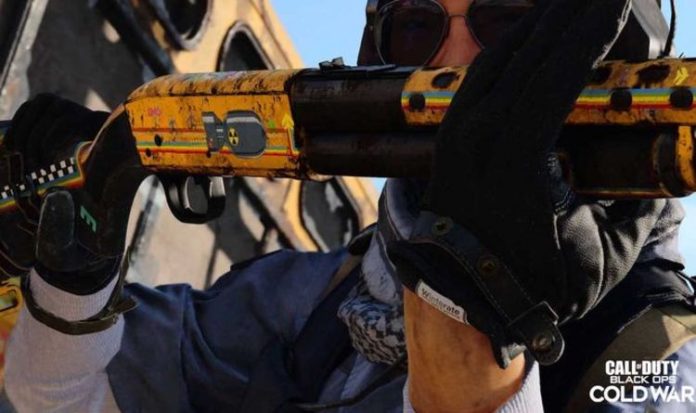 Call of Duty Black Ops Cold War gets a much-needed content update this week, as the Nuketown map officially makes its debut.
With Black Ops Cold War in desperate need of additional multiplayer maps, Nuketown '84 couldn't have come at a better time.
The popular Call of Duty map is a Black Ops mainstay, dating all the way back to the original BLOPs in 2010.
The latest version is once again set in the desert, only this time at a sister site that has been transformed into a commune of sorts.
"We wanted to flip it on its head from some of the last things that we've done in the last iterations, because we know player expectations are high," explained creative specialist Miles Leslie.
"In this version of Nuketown – Nuketown '84 – it's actually a sister site to the original Nuketown.
"This place has been decommissioned and abandoned for 30 years. Travellers and people that want to escape come, and they're escaping that harsh world, that backdrop of the Cold War."
Nuketown '84 has a November 24 release date on PS5, PS4, Xbox Series X, Xbox One and PC. Best of all, the map is 100% free to all Call of Duty Black Ops Cold War players. 
There's no official launch time, but Call of Duty updates tend to drop at 6pm GMT. Express Online has contacted Activision for confirmation.
The map itself is a bit more colourful than previous versions, largely thanks to all of the graffiti. Even the mannequins have been dressed up.
According to Miles Leslie, the map maintains the fun engagements of previous versions, albeit with some fresh new ideas.
"All of the fun engagements and stuff that people love is all maintained, but warped into this new idea of this site B.
"And it feels like a really big refresh. One of the big challenges we've got is making it feel fresh and new in every single game, because this is something we take very seriously.
Speaking of freebies, Call of Duty Black Ops Cold War fans can also pick up the Nuketown '84 Weapons Bundle.
The weapon bundle is free to all players who login to the game from now until December 4.
It contains a brand new 'Last Stop' Epic Shotgun Blueprint, as well as six weapon charms, a 'Test Subjects' sticker and more.
Arguably most exciting of all is the Shotgun Blueprint: "With this Weapon Blueprint, any enemy who dares to challenge you in close quarters will know it's the end of the road.
"This configuration includes a 21.6" Paratrooper Barrel, a 6 RND Tube Magazine, a Milstop Reflex Optic, and a Commando Assembly Stock.
"When combined, these attachments give the shotgun a faster fire rate, better damage range, increased ammo capacity, slightly quicker speed when aiming and shooting, and a clearer sight picture — all the ingredients needed for a great secondary weapon."