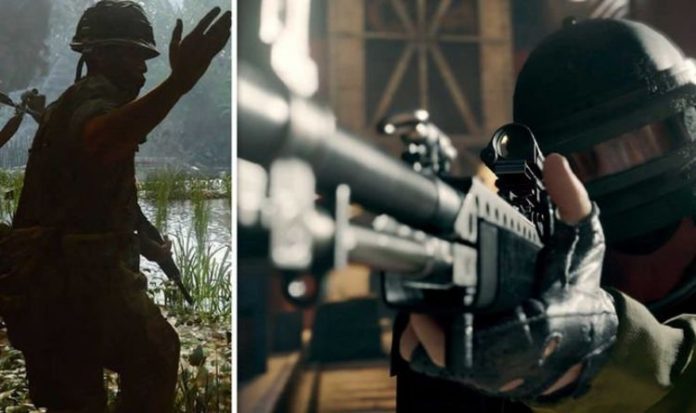 Call of Duty Black Ops Cold War customers might want to think about pre-loading the game as early as possible on PC.
Activision has revealed the full PC specifications for the upcoming COD, complete with some pretty eye-watering storage requirements.
If you're planning to play the game at launch, then pre-loading is essential, otherwise you could end up waiting a very long time for the game to download.
At a very minimum, players will need 50GB for multiplayer only, and a staggering 175GB for all game modes combined.
If you want to really push the boat out with Ultra RTX specs, then you're going to need around 250GB of storage space.
Needless to say, the HDD requirements are likely to increase further once a few updates have been released.
Other than the obscene storage requirements, Call of Duty fans are in for a treat if playing the new game on PC.
According to Activision, Black Ops Cold War will feature more than 200 customisation settings for PC users.
This includes everything from keybindings and controller settings, to visual tweaks, audio enhancements and more.
You can see the full PC specifications further down the page.
"Developer Beenox worked closely with Treyarch and all other studios to bring over 200 individual settings to fine tune on the PC version of Black Ops Cold War, from keybindings and the ability to play on a controller to graphics, audio, and interface sliders and toggles," reads an Activision post.
"Those who played the Call of Duty: Black Ops Cold War Beta already experienced a wide selection of the game's customisation features; expect all those and more come launch."
Black Ops Cold War will also include both NVIDIA DLSS (Deep Learning Super Sampling) and Reflex Technology, as well as Ultrawide and Multi-Monitor support.
"Powered by artificial intelligence, 2nd Generation DLSS redefines real-time rendering by using AI to construct sharp, hi-fidelity images all while rendering fewer pixels," Activision continues.
"And with three available options – Quality, Balanced, and Performance – you'll be able to fine-tune this process to fit your gaming needs.
"NVIDIA Reflex is the other critical innovation that is tailored specifically for highly competitive players who want to play on the lowest latency possible. In Black Ops Cold War, NVIDIA Reflex will aid pros or pros-to-be in ensuring there is as little delay between their click or press and what happens on their screen as possible."
Finally, Call of Duty Black Ops Cold War fans will be able to enjoy cross-platform multiplayer with friends playing on consoles.
Call of Duty Black Ops Cold War has a November 13 release date on all platforms.
Taking place during the Cold War period of the 1980s, the campaign takes players to locations such as East Berlin, Turkey, Vietnam and Russia.
Cold War also features an extensive multiplayer suite, offering a collection of new and classic game modes, not to mention Zombies.
Activision's Warzone Battle Royale spinoff will also contain multiple Cold War tie-ins, as Activision continues to expand its free-to-play hit.