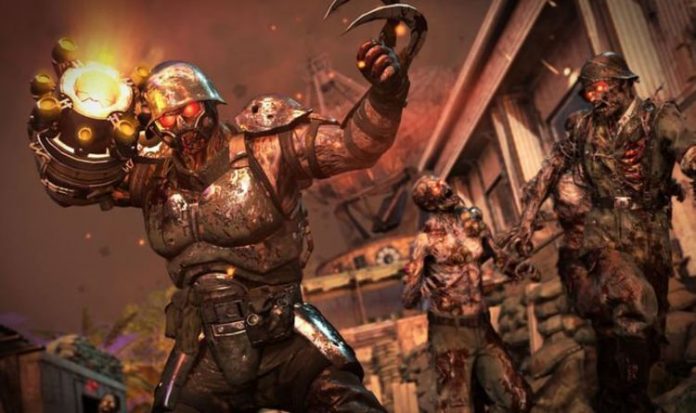 It's a big week for COD fans as Activision gears up for the release of Call of Duty Black Ops: Cold War – Firebase Z Zombies Map.
While in the past new levels have been limited to those who have wanted to buy them, this year's Zombies experience is very different.
Having switched to a Battle Pass monetisation formula, this year's Cold War Zombies release will be available to everyone.
This means that after the Firebase Z map release time, all Cold War game owners will download the new Zombies map.
And with the official countdown now started until launch, it won't be long before gamers experience the latest Undead adventure.
New Zombies map always prove popular with gamers, and developers Treyarch know that a lot of that is down to the Easter eggs.
A Standard Call of Duty Zombies experience includes a group of players trying to survive on a map for as long as possible.
This means taking down waves of Zombies, which slowly grown in strength the longer you survive.
There are different ways to take on the challenge, and this usually involves upgrading your gun, gear, and buying a few perks along the way.
Eventually, most teams are overwhelmed and you will check out with a bunch of EXP and Battle Pass experience.
The latest COD game changed things up by making it possible to Exfil out of the area, essentially calling it quits by taking down one last horde of enemies.
But there is also another way to play Cold War Zombies that takes a lot more concentration and patience.
It's possible to complete a secret story that involves finding a Legendary Weapon and shutting down the Atom Smasher machine.
It can take hours to complete and involves surviving a rather sweaty boss encounter in a small, enclosed area.
A similar experience is being planned for the Call of Duty Cold War Firebase Z map, however, it won't be available straight away at launch.
Here's what we know about this week's big Call of Duty Black Ops: Cold War Zombies update:
WHEN DOES FIREBASE Z COME OUT?
Activision and developers Treyarch have confirmed that Call of Duty Black Ops: Cold War will be updated on February 4, 2021, in the UK.
The official Call of Duty Cold War Firebase Z Zombies map release time has been set for 7am on Thursday, February 4, across all platforms.
If you live in the United States, the download will be arriving at a different time, with the official launch schedule confirming 11pm PDT on February 3.
This is when the game will be updated and Black Ops will need to download the new patch, which is expected to be around 9GB in size.
This could change depending on platform and might also take longer to download due to the many people doing the same thing, at the same time.
It should also be noted that while a new Easter egg ending will be part of Firebase Z, this won't be available to find until a later date.
Treyarch wants everyone to have the same chance at finding the latest secrets and that means everyone will have to wait until Friday, February 5.
A message from the development team confirms: "The main Easter Egg quest in #Firebase will be disabled at launch until 9AM PT / 12PM ET / 5PM GMT Friday, Feb. 5 to make sure everyone can start the hunt on equal footing."