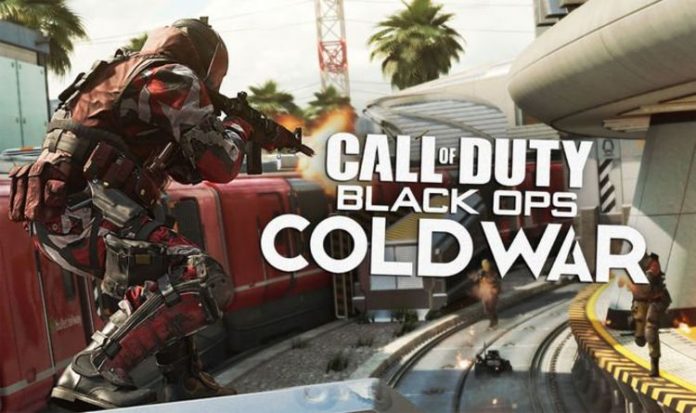 Call of Duty Black Ops Cold War fans are counting down to the release of a huge new update.
Call of Duty Black Ops Cold War update 1.11 has been given a February 4 release date and a 7am GMT launch time.
There are lots of new features launching as part of the update, including the Zombies Firebase Z map, a new playlist and lots more.
Arguably the highlight of update 1.11 is the addition of the Express multiplayer map in Cold War.
The free Express map is a remake of the fan favourite stage from Call of Duty Black Ops 2.
"Returning from Call of Duty: Black Ops 2, Express arrives February 4 in Black Ops Cold War as a 6v6 Multiplayer favourite, known fondly as the hi-tech train station that hosted many a jaw-dropping moment in competitive Call of Duty history," reads the official description.
As Activision points out, the Express map is a U-shaped stage that's playable in 6-vs-6 multiplayer modes.
"Express is a roughly U-shaped map featuring two train tracks looping around the transportation hub's main hall," Activision continues.
"Players can expect plenty of close-quarters combat in the hall, but should note that its glass ceiling leaves it susceptible to enemy Scorestreaks.
"Long-range combat can take place across the train tracks, especially when looking out from the skybridges on either side of the map.
"These areas are also great places to watch one of the high-speed trains bolt by the station on one of the tracks, where it won't hesitate to take out any Operator who doesn't mind the gap.
"Players can hop aboard the bullet train when Express makes its big return."
As the update 1.11 patch notes explain, the new multiplayer map will launch alongside a brand new playlist.
"Express is free for all Black Ops Cold War players and comes with the new Express 24/7 playlist with a collection of game modes including Team Deathmatch, Kill Confirmed, Domination, and Hardpoint."
Another reason to be excited about the update is the addition of Endurance mode
"In Endurance, 10 squads of four will drop into Alpine, Ruka, and Sanatorium to collect uranium and arm bombs throughout the match.
"However, every time a bomb is detonated, a new one will spawn at a new location to replace it, ensuring that there will always be five bombs available for all 40 players to compete over.
"The score limit will also be doubled from 500 to 1,000, making this perfect for completing Multiplayer challenges. So jump in with your squad and experience the game's most detailed maps in an entirely new way."