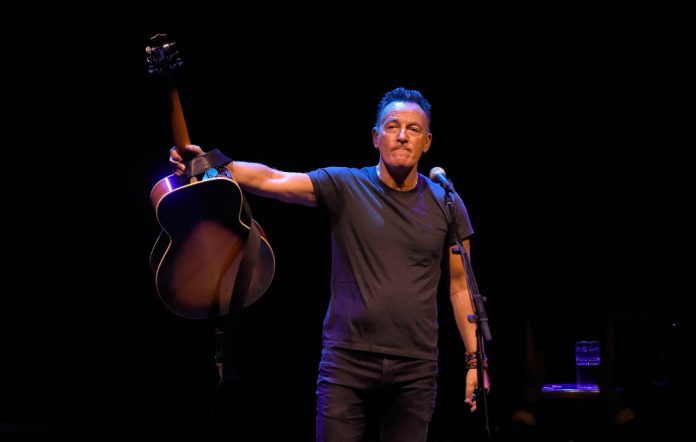 [ad_1]

"Tonight demands something different"
Bruce Springsteen took aim at Donald Trump last night, calling out the US President's "inhumane" treatment of families caught crossing the Mexico-USA border.
Recent days have seen Trump's border patrol separating families from over 2,000 young children on the Mexican border, and housing them in separate, cage-filled camps. It's a move that has garnered widespread disgust, and led to the US withdrawing from the UN's human rights council, citing 'bias'.
Now, as The Guardian report, Springsteen has broken from the script of his Broadway show for the first time in eight months, to denounce the President's actions. Citing the blasphemy of "senior people in government" who have stated they have a duty to separate the families, he went on an unscripted tirade against the ongoing actions.
"For 146 shows, I have played pretty much the same set every night. Tonight demands something different," he then said, before performing 'The Ghost Of Tom Joad', a song which features the lyrics: "Wherever somebody's fighting for a place to stand/Or a decent job or a helping hand/Wherever somebody's struggling to be free/Look in their eyes, Ma, and you'll see me."
Springsteen's Broadway residency began last October. The scripted, biographical show has drawn widespread acclaim from critics.
[ad_2]