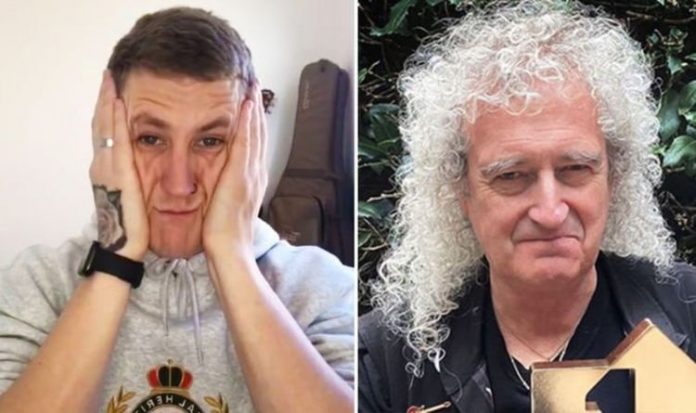 At the time, Brian wrote: "Hey folks, I hope you're well out there. I hope you're keeping your spirits up.
"I find a guitar helps y'know. But every now and then something comes along that's great.
"There's this guy called Nathan Evans who does these fantastic sea shanty things and I got myself a little basic simple drum box, not quite right but it'll do.
"So with your permission…"
The 73-year-old then launched into a rock version of Wellerman at home using his Pinkest of all Pinks BMG Special guitar.
Nathan took a few days to hear about it, unsurprising considering how fast everything is happening in his life right now, and then posted his wonderful and heartfelt reaction.
Brian immediately responded back.