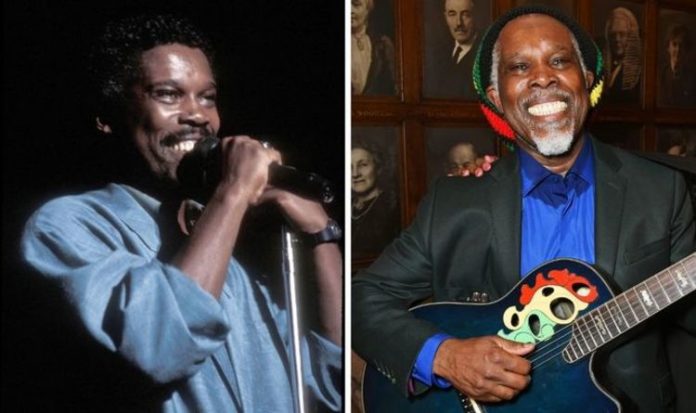 Billy Ocean was a stalwart of the charts during his heyday in the 1980s, and is well-loved by fans today. His top hits include When the Going Gets Tough, the Tough Get Going and Get Outta My Dreams, Get into My Car. He also gained international fame from his song Caribbean Queen – but who is he singing about?
Billy Ocean's song Caribbean Queen was released in 1984.
For years, many may have wondered who he was singing about, and what he may have been doing with her.
However, it turns out it was a little different, as the song had various titles over the years.
The song was released under different names, including European Queen, African Queen and Caribbean Queen.
The song won the Grammy Award for Best Male R&B Vocal Performance in 1985, for the Caribbean Queen version which was released in the USA.
While it is unclear who the song is about, singer Melba Moore released a response song, meaning it may be she was the focus of the song.
Billy's song talks about "sharing the same dream" with her, but they will not have to live with "love on the run" anymore.
It may be the song is referring to running away from something bad, trying to have a new life with a woman.
In Melba's song, King of My Heart, she speaks of how their love is "more than a physical feeling" and, at points, the song alludes to similar melodies as Billy's song.
For Billy, who recently released a new album, songwriting is "natural," and he wrote Caribbean Queen in a similar way.
He told Smooth Radio: ""It's a natural thing for anyone if you like composing, if you're a creative person, that's something in you that never really dies.
"And why I didn't record original material the first time [in 2013's Here You Are], was because it was the first album I would have made for a long time, you know?
"So once we got that sorted out, we thought, 'Right! New album, new product, new material.' And here I am."
Billy turned 70 in January 2020 and is an MBE, having received the honour this year for his services to music.
He is a Trinidadian-British singer who moved to Romford from Trinidad and Tobago when he was 10 years old, just before the country's independence.
Billy Ocean appears on Strictly Come Dancing on Sunday at 7.25pm