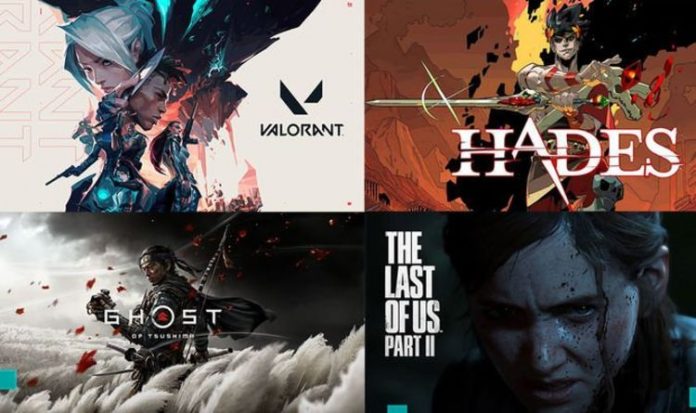 This week voting has opened for the EE Game of the Year award, with six nominees selected for the BAFTA Games Awards 2021 prize. The games in the running for the coveted BAFTA gong were selected by a panel of experts, but which game takes home the prize will be decided by the public. Animal Crossing: New Horizons, Hades, Valorant, Call of Duty: Warzone, Ghost of Tsushima and The Last of Us Part 2 are the games nominated for the all-new EE Game of the Year Award.
And you can now have your say on which of these games ends up taking home the biggest prize of the night.
To vote you just need to head to ee.co.uk/BaftaGames and select which game you want to come home the winner by 12pm on March 22.
The winner will then be announced a few days later at the BAFTA Games Awards 2021 event on Thursday March 25.
Speaking about the big BAFTA prize, Dr Jo Twist OBE, chair of the Games Committee at BAFTA, said: "In a year when games have been an invaluable way to stay socially connected and entertained for so many around the world, we are delighted to be working with EE to give the global community of games fans the chance to choose their favourite. The shortlisted games are all excellent contenders and I look forward to seeing which title the public choose to crown our first ever winner of the EE Game of the Year Award."
While Eurogamer's head of video Aoife Wilson, who is a member of the EE Game of The Year 2021 jury panel, said: "It's a great honour to have been a jury member for the first ever BAFTA EE Game of the Year Award. It's a particularly important award because in the last year, games have done more to bring people together than ever before. Games have the power to connect, to heal, to teach and to empower, and that's never been clearer or more needed than right now. In a year where we've been separated physically, it's very special that players now have the power to celebrate the games that have meant so much to us. It's an incredible shortlist, and I can't wait to see which of the amazing games featured will be voted the winner."
And Kirk McKeand, editor-in-chief at TheGamer.com and another member of EE Game of the Year jury panel, added: "Enjoying video games is one of the only things we can do safely at the moment. Video games have been a sanctuary this last year – they allow us to travel, be with friends, and experience touching stories. We can empathise with characters, socialise with loved ones, and compete with rivals. Everyone is looking to games for a different reason, and I think the jury reflected that variety in the shortlist. On top of that, critics are often a bit disconnected from the audience. We play a lot of games, and we do so within strict time-constraints and a need to get to the next piece of coverage. That's why it's important for the fans to have a voice in an award like this."