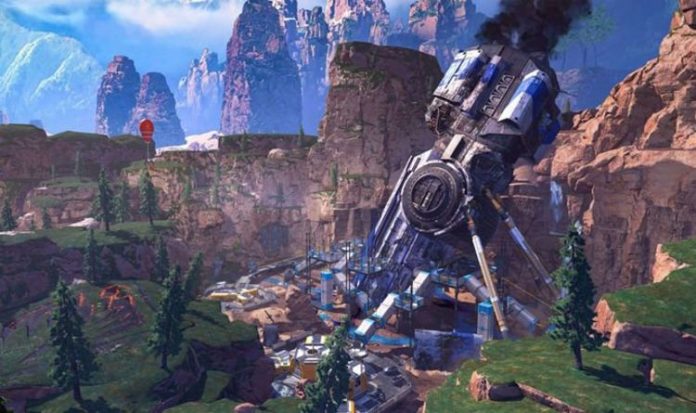 A massive new update is coming to Apex Legends this week, with the Season 8 release date and time locked in for Tuesday, February 2, 2021.
The good news is that Respawn has confirmed its full launch schedule, meaning we know exactly when everyone will be able to download and play the new content.
We also know what is being planned for Apex Season 8, and perhaps some of the surprises being kept secret.
What we know is happening for sure is that new Legends character, Fuse will be available to play.
Dubbed a mercenary-turned-cage fighter who never turns down a good dust-up, Fuse has an affinity for explosions that allows him to carry extra grenades and to throw them faster and further.
Fuse can also launch a cluster bomb with airburst explosives, and when it's time to bring in the big guns, Fuse uses "Wally" to launch a bombardment that encircles an area in a ring of flames.
Fuse is a big part of this week's Apex Legends update, but we also know that King's Canyon is getting a makeover.
The original map is going boom in a big way at the start of Season 8, with Respawn confirming this week:
"The main new point of interest shows the devastation from the ship crashing into the map. Players can now explore beyond Artillery, Spotted Lakes takes over the Slums and some new observation towers for basic recon or a sniper's nest.
"Fuse's debut ended with an act of sabotage that has blown up parts of King's Canyon and brought down a massive gunship.
"As it fell from the sky, it took an entire mountainside with it, so the ship's final resting spot has opened up a large, previously unplayable portion of the map.
"The lingering smoke can be seen clear across Kings Canyon and the resulting fuel leak has contaminated and visually altered most of the area's water supply. Now ECHO (Ecological Cleanup and Hazard Outreach) has moved in to help clean up the mess."
WHEN IS THE APEX LEGENDS SEASON 8 RELEASE TIME?
Respawn Entertainment has confirmed that the Apex Legends Season 8 release time has been set for 6pm GMT, on February 2, 2021.
For gamers in the United States, this will mean updating Apex Legends at around 10am PDT, on the same day.
It should be noted that while we do know the "official" Apex Legends release time for the UK, things could change.
Respawn has set big updates live much earlier than advertised in the past, so it will be worth keeping an eye out for surprises on Tuesday.
And other secret updates could be coming our way that haven't been revealed by Respawn yet.
Several leaks have popped to suggest that Apex Legends will be launching on Nintendo Switch this week.
Nothing official has been shared yet by the development team but there's a good chance that the free-to-play battle royale game will be getting the porting treatment sometime this month.
If this does happen, the new Apex Legends players will also be able to check out the 30-30 Repeater making its debut this week.
This heavy ammo lever-action repeater boasts hard-hitting rounds that'll nail a fleeing Mirage at 200 paces, and is designed to withstand whipping sandstorms and temporal instability.