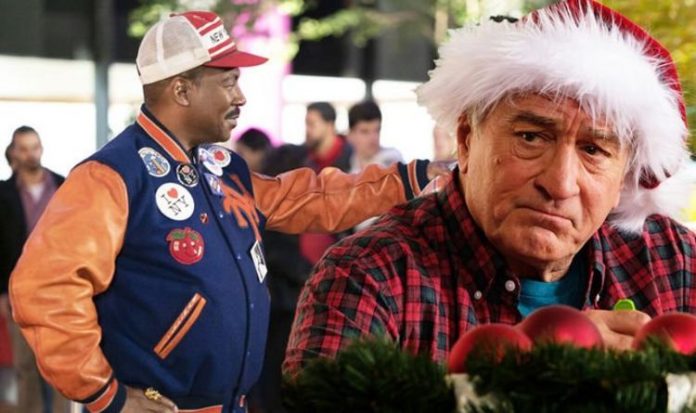 Amazon Prime has provided a huge service to fans during the various lockdowns: keeping us entertained. Now the company has its own production studio as well, Amazon Studios, meaning original content is becoming more and more available. Express.co.uk breaks down the top picks of new movies on the platform in March 2021.
Coming 2 America – available to stream from March 5
Coming to American, the original film, came out a staggering 33 years ago, starring Eddie Murphy in multiple roles, as well as Arsenio Hall and James Earl Jones.
Now, Prince Akeem is back in Coming 2 America, this time about to become King and hoping his son will take his place as prince.
The official synopsis reads: "Set after the events of the first film, the sequel follows former Prince Akeem Joffer (Eddie Murphy) as he is set to become King of Zamunda.
"He discovers he has a son he never knew about in America – a street savvy Queens native named Lavelle (Jermaine Fowler).
"Honoring his royal father's (James Earl Jones) dying wish to groom this son as the crown prince, Akeem and Semmi (Arsenio Hall) set off to America once again."
READ MORE:  Brian Jones death: How did Rolling Stones founder Brian Jones die?
War with Grandpa – available to stream from March 19
War with Grandpa is another of the new comedies starring Robert De Niro as a grandfather causing mischief.
In this film, Grandpa Ed moves into his family's home after becoming widowed, and stealing from a grocery store.
However, his grandson Peter is not impressed, especially when his gramps moves into his bedroom, and goes on a quest to get his room back.
Made in Italy – available to stream from March 28
Liam Neeson stars in Made in Italy opposite his real-life son, Micheál Richardson, in a comedy-drama film with a touching storyline.
The movie follows an artist who restores a villa with his estranged son after his wife dies in a terrible car crash.
Few fans will have seen the work of newcomer Micheál, and given the poignant real-life story of his mother and Liam's wife, Natasha Richardson, there is a truth to the storytelling here.
DON'T MISS
Here is a full list of the movies being added to Amazon Prime in March 2021:
Ghostbusters II – March 1
Lion – March 1
Rogue – March 1
The Hooligan Factory – March 1
The Breakfast Club – March 1
The Witches – March 1
Argo – March 3
The Lincoln Lawyer – March 4
Hall Pass – March 5
Inception – March 5
The Mule – March 5
Backtrace – March 5
Magic Mike XXL – March 8
Edge of Tomorrow – March 10
Aquaman – March 12
Life in a Year – March 12
Domino – March 12
The Lucky One – March 14
Babe: Pig in the City – March 15
Hotel Transylvania 2 – March 15
The Senator – March 19
Papillon – March 19
War with Grandpa – March 19
Get Hard – March 21
*batteries not included – March 22
How to Be Single – March 23
The Notebook – March 24
Feedback – March 26
Call Me by Your Name – March 26
Chick Fight – March 26
The Bounty Hunter – March 26
xXx – March 28