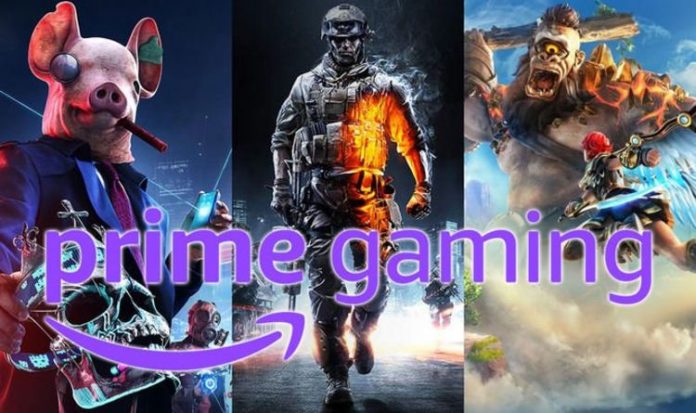 Amazon Prime Gaming has launched its December 2020 update, which adds Battlefield 3 as a free download. The EA and DICE shooter is just one of the free games on offer to Amazon Prime Gaming subscribers right now, with 38 free games worth £380 available to download in total. Elsewhere Amazon Prime Gaming members in December will also get exclusive content for hit Ubisoft titles Watch Dogs Legion, Immortal Fenyx Rising and Rainbow Six Siege.
Here is the free Ubisoft gear that Amazon Prime Gaming subscribers will be able to claim…
• Immortals Fenyx Rising – If you've picked up Ubisoft's gorgeous looking open world RPG then you'll also be able to claim the Frozen Pack with Prime Gaming. This offers a helmet, outfit, wings and campaign horse.
• Watch Dogs: Legion – Amazon Prime Gaming subscribers can claim the Nerdcore and Futurists outfits the London-based hacking game.
• Tom Clancy's Rainbow Six Siege – The Thatcher Gladiator Full Operator Set will also be available as a bonus to Amazon Prime Gaming subscribers.
Elsewhere, on December 9 Amazon Prime Gaming subscribers will be able to get hold of two exclusive cosmetics for Star Wars Squadrons.
These bits of Prime Gaming gear are the the Bold Approach and Vibrant Focus helmets.
While Amazon Prime Gaming has also added to its free games collection, with Battlefield 3, Wizard of Legend and Close to the Sun available to download without paying a single penny.
Announcing the new free games downloads, Amazon Prime Gaming said: "We're kicking off December with 38 games—a $500+ value—yours for the taking, with more on the way.
"In addition to Battlefield 3 on Origin, be sure to pick up favourites like A Knight's Quest and Aurion: Legacy of the Kori-Odan before they disappear on December 11, and if you haven't yet, now's the time to claim more than 20 SNK arcade classics, including Fatal Fury Special, Samurai Shodown II, and Metal Slug 2."
Here are the new free games for Amazon Prime Gaming…
• Battlefield 3 – EA and DICE's critically acclaimed FPS Battlefield 3 is now available on Origin for Prime members! In the game, players travel around the world to take on over-the-top and dangerous missions as an esteemed member of the U.S. Marines.
• Turmoil – Drill for oil like it's 1899 in this visually charming, tongue-in-cheek take on the simulation genre inspired by the 19th century oil rush in North America.
• Sigma Theory: Global Cold War – Recruit a squad of special agents and run your intel agency to secure the control of the singularity in the turn-based strategy game.
• HyperDot – Nominated for Innovation in Accessibility for The Game Awards this year, this minimal action arcade masterpiece has one rule: dodge everything.
• Close to the Sun – Experience a second era of scientific enlightenment, where the mind and inventions of the great Nikola Tesla have shaped the 19th century.
• Wizard of Legend – A fast-paced dungeon crawler with rogue-like elements that emphasises dynamic magical combat.