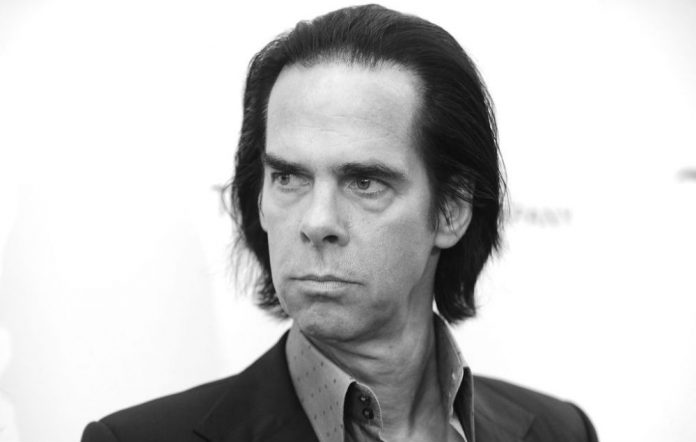 He'll also be riding a rearing horse
A statue of Nick Cave wearing a loincloth and riding a rearing horse is set to be erected in his hometown of Warracknabeal, Australia.
The life-size bronze statue will also see the artist holding a flaming torch and has been described as "Louis 14th meets spiritual outlaw."
"We started talking about doing a statue of Nick on a horse, a bit Ned Kelly style (but without the helmet)," sculptor Corin Johnson told Guardian Australia, adding that the initial idea of the statue came from former Bad Seeds manager Rayner Jesson. "I think Nick was working on the screenplay for [2005 outback western] the Proposition at the time … so a bit of that vibe going on.
"The design changed a couple of times… There was a lot of humour involved." You can see an image of the statue below.
Nick Cave fan and member for the Warracknabeal Arts Council, Peter Loy, plans to launch a Kickstarter to pay for the statue, along with the support of the rest of the Warracknabeal Arts Council and the local Yarriambiack Shire Council. It's estimated that it will cost around $200,000, with the campaign expected to launch in August.
"It's the first time the project has had the green light," Johnson said. "Everything seems to be right this time. We've been in touch with the local bronze foundry and they are confident that they can do the cast and there's quite a group of supporters of project in Warracknabeal.
"I'm totally behind it too and am looking forward to sculpting over life-size version. I have spoken to Nick about the current push and he's very happy about the whole scenario."
The final design has been made into miniatures, which are currently on display at the Melbourne Arts Centre. Cave has reportedly called the statue, "a rather beautiful piece of homo erotic art."