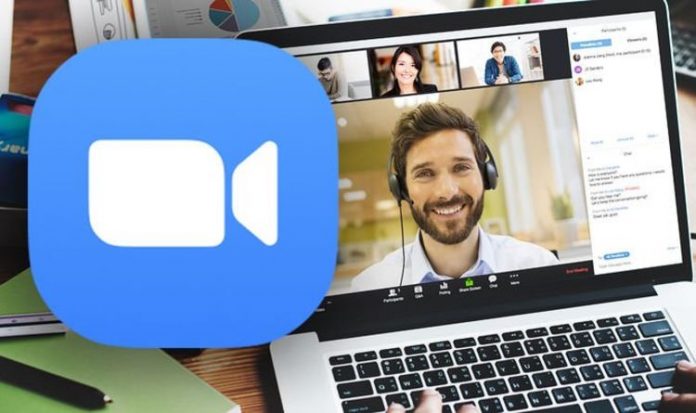 Million Working From Home (WFM) since the coronavirus lockdowns kicked-off will have heard of video conferencing platform Zoom. Zoom allows workers to remotely interact with each other when in-person meetings are simply not possible. Although a free version of Zoom is available, the paid-for subscription offers many more options.
What is Zoom?
Zoom is the cloud-based video conferencing service enabling users to virtually interact with others by video, audio or both
The app also allows users to record sessions to view later.
More than half of Fortune 500 companies reportedly used Zoom in 2019 and this number is expected to mushroom following the post-pandemic workplace revolution.
Zoom Meetings refer to a video conferencing meeting which can be joined via a webcam or phone.
Zoom Rooms are the physical hardware setup allowing companies to schedule and launch Zoom Meetings from conference rooms.
Zoom Rooms require an additional subscription on top of a Zoom subscription and are an ideal solution for larger companies.
READ MORE: How does Zoom work?
How does Zoom work?
Zoom allows one-to-one chat sessions that can grow into group calls, training sessions and webinars for internal and external audiences, and global video meetings with up to 1,000 participants and as many as 49 on-screen videos.
The free tier allows unlimited one-on-one meetings but limits group sessions to 40 minutes and 100 participants.
Zoom offers four pricing tiers – (not including a £10 ($15) – per month Zoom Room subscription):
Zoom Free: This tier is free and offers an unlimited number of meetings.
Group meetings with multiple participants are capped at 40 minutes in length, and meetings cannot be recorded.
Zoom Pro: This tier costs £11.99 ($14.99) per month and meeting host.
Zoom Pro allows hosts to create personal meeting IDs for repetitive Zoom Meetings, as well as offering meeting recording in the cloud or your device, but it caps group meeting durations at 24 hours.
Zoom Business: This tier costs £15.99 ($19.99) per month and meeting host (10 minimum).
Zoom Business lets users brand Zoom meetings with vanity URLs and company branding and offers transcripts of Zoom meetings recorded in the cloud, as well as dedicated customer support.
Zoom Enterprise: This tier costs £15.99 ($19.99) per month and per meeting host (100 minimum) and is meant for businesses with 1,000 plus employees.
Zoom Enterprise offers unlimited cloud storage for recordings, a customer success manager and discounts on webinars and Zoom Rooms.
Zoom Rooms: Should you want to set up Zoom Rooms, you can sign up for a free 30-day trial, after which Zoom Rooms require an additional £39 ($49) per month and room subscription, while webinars using Zoom cost £32 ($40) per month and host.
DON'T MISS
How to get Zoom on TV – how do you use Zoom? [REVEALED]
What is maximum number you can add to a video call on iPhone and Android? [ANALYSIS]
How to cancel your Zoom account [ANALYSIS]
Zoom app downloads:
The Zoom desktop app is available for Windows and Apple macOS, while the mobile app is available for Android and iOS.
All the Zoom apps allow users to join a meeting without signing in but also let you sign in using a Zoom account, Google, Facebook, or SSO.
From there, users can begin or join a meeting and share their screens in a Zoom Room by entering the meeting ID, start Zoom Meetings.
Other options include mute/unmute the microphone, start/stop the video, inviting others to the meeting, editing the screen name, perform in-meeting chats, and start cloud recordings.
Zoom desktop users can also start a local recording, create polls, broadcast your Facebook live on Facebook, and more.
To summarise, the Zoom desktop app is more fully-featured.
However, Zoom free users can still get a enjoy many benefits from the mobile app.
Zoom security issues and updates:
A number of concerns have recently been raised about Zoom general security and issues with unwanted guests dubbed Zoombombers.
Zoom has made several attempts to counter these issues and reassure users about the importance of security and privacy.
This includes steps like removing the meeting ID from the title bar of the call so if users share screenshots online the meeting is not exposed to future abuse.
Zoom has also introduced the requirement for a password as default for Zoom meetings.
This, combined with virtual waiting rooms, ensures only those invited to the call are allowed access.