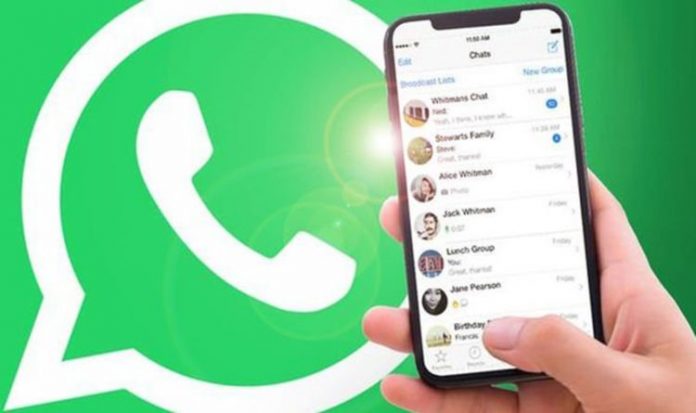 WhatsApp is clearly worried about the impact that news of its updated terms and conditions is having on its billions of users. The firm recently announced that it was pushing back on its February deadline with users having until May to accept the new rules. Now the popular chat firm is sending out a message, via the Status section of WhatsApp, in an attempt to calm fears that more data is being shared with its parent company Facebook.
As spotted by the team at The Verge, four messages have begun appearing which include one which states, "One thing that isn't new is our commitment to your privacy." Whilst another simply says, "WhatsApp can't read or listen to your personal conversations as they're end-to-end encrypted."
Once viewed, these Status alerts instantly disappear but WhatsApp will be hoping it's enough to influence concerned users.
It's a very unusual step from WhatsApp and shows just how hard they are now working to stop confusion about the upcoming change.
In a statement sent to The Verge, a WhatsApp spokesperson said: "There's been a lot of misinformation and confusion around our recent update and we want to help everyone understand the facts behind how WhatsApp protects people's privacy and security.
"Going forward, we're going to provide updates to people in the Status tab so people hear from WhatsApp directly. Our first update reaffirms that WhatsApp cannot see your personal messages, and neither can Facebook, because they are protected by end-to-end encryption."
So what is all the fuss about and how have we got to this point?
For those who haven't been paying attention, many WhatsApp fans became concerned earlier this month after hearing that the chat app's terms and conditions were changing with anyone not accepting the rules getting blocked from the service.
The new privacy policy was interpreted by some as a sign that parent firm Facebook was looking to siphon more data from personal text messages. WhatsApp quickly rushed to clarify things with the firm saying that the only data being shared with Facebook is when users are in conversation with businesses and enterprise accounts.
There's even less to worry about in the UK as the new data-sharing policy won't even apply. That's thanks to strict EU data protection rules.
However, despite the clarification, it's not stopped millions from ditching WhatsApp and finding other ways to chat.
To try and fully clear things up, WhatsApp posted a full update on its blog which states: "WhatsApp was built on a simple idea: what you share with your friends and family stays between you. This means we will always protect your personal conversations with end-to-end encryption, so that neither WhatsApp nor Facebook can see these private messages.
"We're now moving back the date on which people will be asked to review and accept the terms. No one will have their account suspended or deleted on February 8. We're also going to do a lot more to clear up the misinformation around how privacy and security works on WhatsApp. We'll then go to people gradually to review the policy at their own pace before new business options are available on May 15."