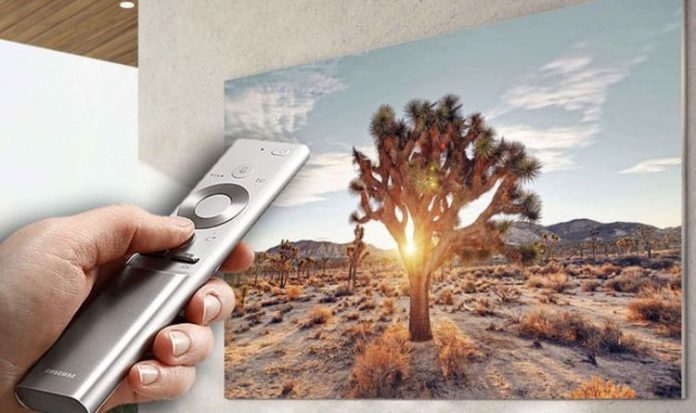 If you happen to have a Samsung TV plugged into your living room wall then there's good news. These popular televisions already feature a swathe of shows and films which can be beamed straight to the big screen via the web but this library of content is about to get even bigger and better.
Firstly, it was announced this week that the new discovery+ app has launched on Samsung's platform. This streaming service features the second largest library for unscripted content in the UK, with more than 1,000 hours of exclusive originals being released in its first year.
It usually costs £4.99 per month but during February you can sign up for just £1 and check out what's on offer.
Shows include UK-led commissions Children of the Cult, What Killed Maradona?, Faking It: Jimmy Savile, Prince Andrew, Maxwell & Epstein, Three Men Four Wheels, and Rachel Khoo's Chocolate.
If that doesn't take you fancy then there's also free access to more news content via Rakuten TV.
READ MORE: Samsung, Sony and LG TVs are about to get a heart-racing new update from Apple
The firm has just launched the CNN International news channel on Samsung TV Plus in Germany and the UK.
The CNN International feed provides award-winning news and features programming 24 hours a day and will be available on the TV Plus app on smart TV devices from Samsung Electronics from 2016 onwards.
So that's what's available right now but there's also some more new content coming soon.
If you already subscribe to Disney+ then you'll be pleased to hear that things are being expanded thanks to the launch of the new Star section within the app.
Disney says it will double the amount of content available on its Disney+ streaming service, bringing 75 TV shows more than 270 movies and four exclusive new programmes. On top of that, Disney has promised to add new titles to the line-up every single month.
Star features shows for more mature audiences, such as Desperate Housewives, Prison Break, Grey's Anatomy, 24, Buffy The Vampire Slayer, Family Guy, as well as films like The Favourite, Die Hard 2, Three Billboards Outside Ebbing, Missouri, and Bad Times At The El Royale.
It's part of your current subscription although prices are going up from £5.99 to £7.99.
The final piece of good news for Samsung TV owners is that it could soon enable iPhone and iPad owners to beam their Fitness+ workout instructions onto the big screen.
For those who don't know, Fitness+ is a monthly subscription service that offers on-demand fitness classes from professional trainers, so you can join a HIIT, Strength, Yoga, Cycling, Core, or Rowing class from the comfort of your own home.
At launch, you needed an Apple TV to view this content on your telly but that could change in the coming months with iPhone and iPad owners able to beam the content to Samsung displays via AirPlay 2.