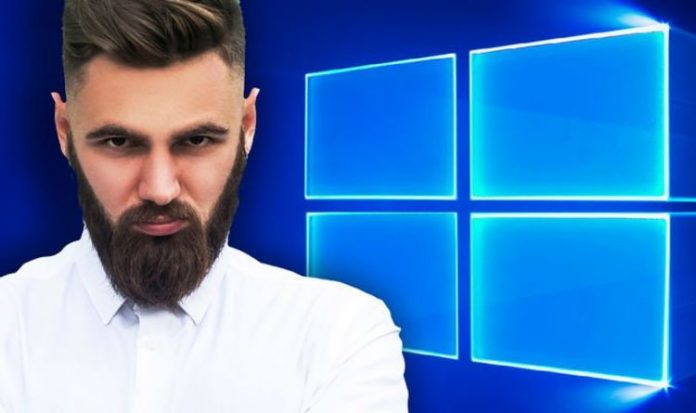 Windows 10 users may soon be targeted by a barrage of full-screen adverts unless they ditch Google Chrome and switch to Microsoft's Edge browser instead. It's no secret that that Microsoft wants more of its Windows users to move over to its internet-browsing software but this latest drive could be its most aggressive to date.
According to the team at Windows Latest, it appears that Microsoft could be planning to target Chrome users with adverts. That may not sound like anything new except this time, in a bid to make sure you don't miss it, the message could take over the whole screen.
These adverts are aimed at tempting Chrome fans into changing their default browser to the Redmond firm's latest version of Edge. Windows latest says these annoying alerts will pop up when setting up a PC for the first time or after installing major Windows 10 updates.
Once you switch to Edge it seems the adverts then stop filling up your screen.
READ MORE: Windows 10 bug will wreak havoc with your passwords – here's how to fix glitch
It's unclear how successful this new campaign will be but Microsoft's previous attempts at getting users to switch certainly appears to be working.
The very latest stats from NetMarketShare show that Edge is now being used by 10 percent of all web users across the globe.
That puts Edge firmly in second place with it now beating Mozilla's Firefox and Apple's Safari.
Of course, Edge is still far behind Chrome's 69.25 percent share of the worldwide browser market but storming into second place is a sizeable achievement for a web browser that is less than a year old.
This software has almost doubled its user base since last year and this new campaign could boost those numbers even further.
Edge is now the default option in Windows 10 which will certainly be helping to increase those numbers but another reason people are choosing this software could be due to Microsoft's decision to switch Edge to a Chromium-based application earlier this year.
For those who haven't been following the changes to Edge, Microsoft made a huge gamble by transitioning the app onto the same open-source Chromium codebase used by Google for its Chrome browser.
It was clearly a good decision with users liking the clean interface and ease of use and improved battery life.