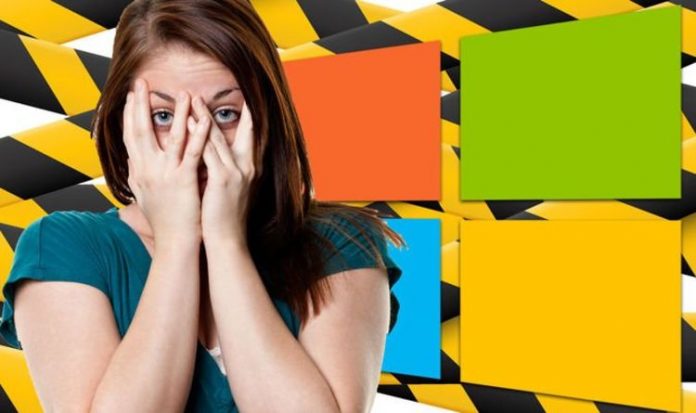 Windows 10 fans who are using the Legacy Edition of Microsoft Edge may have no choice but to ditch the ageing browser. Microsoft Edge was first launched back in 2015 alongside Windows 10, but the browser has undergone a major transformation since then. At the start of last year the Redmond-based tech giant released a new version of Windows 10 based on the open-sourced Chromium code, which is what is used to power Google's all conquering Chrome browser.
Since then this newer version of Microsoft Edge has gone from strength-to-strength.
Besides regularly adding a truckload of great new features this version of Microsoft Edge has helped drive huge user growth.
According to NetMarketShare stats Edge is now the second most popular browser in the world, behind Google Chrome.
Whereas at the start of last year Edge was in third place, trailing Mozilla's Firefox which it has now leapfrogged.
READ MORE: Watch out Windows 10! Google's cheap alternative has big news
But anyone using the Legacy version of Microsoft Edge may soon have no choice but to upgrade.
Last summer Microsoft announced that the Legacy version of Microsoft Edge was reaching its end of support of March 9 2021.
At the time that date seemed a long ways away but now we're just weeks away from this pivotal date.
After March 9 the Legacy Edge will no longer receive crucial support updates.
So if you want to stay safe while surfing the web you'll need to switch over to the Chromium-version of Edge.
Announcing the news last August, the Windows 10 makers said: "Nearly two years ago, we started working on the new Microsoft Edge, listening to our customers' needs for world-class compatibility (including legacy app support), security, privacy, easy and unified manageability, and productivity.
"The result is a whole new Microsoft Edge from the inside out: a browser built on the Chromium open source engine with the latest in Microsoft enterprise capabilities. Since its release in January, millions of users have upgraded their home and work browsers to the new Microsoft Edge. Additionally, new devices and future Windows feature updates (starting with Windows 10, version 20H2) will contain the new Microsoft Edge.
"Now that we've shipped the new Microsoft Edge, and upgraded most of our Windows 10 customers to the new browser, we're ending support for the Microsoft Edge Legacy desktop app on March 9, 2021.
"The new Microsoft Edge is our best expression of a modern browser—we're excited for customers to experience it. Apps and sites created for Microsoft Edge Legacy will continue to work in the new Microsoft Edge, but if a compatibility issue does arise, we have our App Assure promise to provide support."
This browser change isn't the only major shake-up Microsoft has planned for 2021.
On August 17 Internet Explorer 11 will no longer be supported by Microsoft 365 apps.
These office tools have become crucial to remote working, and last November IE11 also saw support dropped for Microsoft Teams.
At the time Microsoft said this was not a sign that Internet Explorer 11 is "going away".
But the amount of mileage you'll get from the browser will certainly reduce, which could force more PC fans to turn to the Chromium-powered Edge.
Elsewhere Windows Latest has reported that the next major Windows 10 update will drop support entirely for Legacy Edge.
So even if you're hoping to still continue using the browser despite its lack of support you may soon have no option but to bid adieu to it.
According to a new leak the next landmark Windows 10 update, Windows 10 21H1, will launch in June.
This is expected to be a smaller update which doesn't change too much. The following tentpole patch, Windows 10 21H2, is expected to bring with it the biggest design change for Windows 10 since the OS launched back in 2015.
This is thanks to the heavily rumoured Sun Valley redesign which is expected to freshen up the Windows 10 look and give it a more modern feel.